It goes without saying that making B2B sales hinges on making contact with legitimate decision-makers within your target companies. However, that's a task which is becoming steadily more difficult as the years go by. Forget cold-calling, you and your partners will get absolutely nowhere – any halfway competent executive assistant will stonewall you.
You and your partners need to be smart, clever, and on-trend to make contact with the decision-makers approving sales. Below, we listed four strategies for finding B2B decisions makers. Let's get started!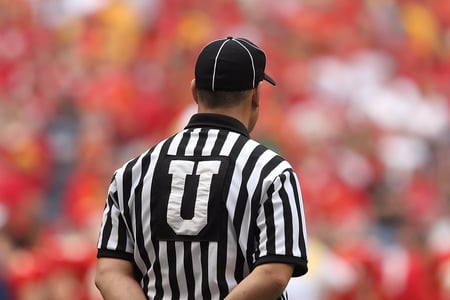 1. Do your research!
One of the few bright points, from a salesperson's perspective, is that there is now more public information freely available about companies than ever before. Between corporate websites, third party reports, public investor filings, social media, and more, you can discover a lot about a company's structure and hierarchy with a few hours' research.
Collaborate with your partners. Be willing to help out. If one says, "Hey, we're talking to a low-level guy at [company] but can't manage to talk to his boss," see if you can step in to help make that connection happen.
2. Invest more in video production.
We've talked a lot about video in recent years, and it's for a good reason. Video isn't only for B2C any more. C-level execs are watching videos in ever-increasing numbers, with some estimates putting 80% or more using videos as a primary information-gathering tactic. Using good inbound marketing strategies, and encouraging your partners to spread your videos across various social media channels, will give you a lot better chance of your materials being seen by people that matter.
Along with that – you and your partners should always be watching the comments in your various inbound channels, such as YouTube or social media. You never know when an important decision maker might drop a comment, opening up the potential for direct contact.
3. Encourage partner employees to post to their personal accounts.
Another major trend to consider is that B2B buyers increasingly distrust official sources of information. They actually consider sources like a company's webpage, or official Facebook\LinkedIn profiles, to be among the least trustworthy ways to research a company or their products. This can make it a challenge getting your inbound marketing materials in front of them.
One solution is to have more employees posting to their personal accounts. This can be a touchy issue, since some people dislike having that much overlap between their business and private lives – but at the least, there's no reason they shouldn't be able to put official materials on their LinkedIn account. And anywhere else they'd be willing to. This can easily lead to 1-on-1 personal conversations with potential decision-makers that turn into sales opportunities.
(Perhaps think about setting up some incentives for workers willing to do this...)
4. Hold events for key influencers you know about.
Once your operation has been rolling, and you've made some contacts and buyers, keep tabs on the most important people in those operations you (or your partners) have contact with. Hold "insider" style events, such as webinars or even live corporate events, which are exclusively for those influencers plus anyone they feel like inviting. Trade show appearances are another great excuse to set up events like these.
This is a solid way to leverage your existing network of contacts, increasing your mindshare among them, and potentially meeting new decision-makers through them.
LogicBay Can Help You Sort Through Your Contact Maze
With the LogicBay methodology and software, you can easily keep track on all leads and contacts throughout your entire ecosystem – opening up great opportunities to collaborate with your partners to turn those leads into sales. LogicBay also provides superior ways to disseminate vital information, and provide incentives to your staff.
To learn more about the many ways LogicBay can streamline your ecosystem, just contact us.