One of the most frequent questions we hear about the LogicBay PRM and our ChannelStack technology is along the lines of, "So, it's a SaaS product?" No! While software is part of our approach, LogicBay is not just another Software-as-a-Service (SaaS) offering. In our opinion, there are far too many of those already.
Companies offering SaaS products tend to treat them as "fire and forget" services. They make the sale and offer server space, but take little responsibility for what their customers do with the software. LogicBay, on the other hand, is all about personalization and hands-on consulting. We offer a variety of products and services, tailored to your needs, to create a well-rounded solution that can greatly improve your indirect sale ecosystem.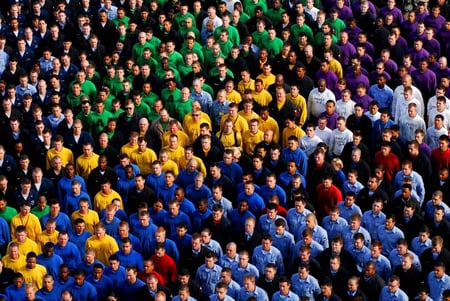 How The LogicBay Methodology Combines Multiple Approaches To Create Inclusive Solutions
We strongly believe that solutions for the problems facing channel ecosystems are not, and can never be, one-size-fits-all. That's why we stay away from SaaS style models as much as possible. We create custom solutions that fit your ecosystem.
As such, the process is different from company to company, but here's how it generally works.
1. Initial Consultation
We don't do anything until we understand your company, your situation, your partners, and your long-term goals. One company might be challenged at recruiting partners. Another might have internal communications challenges creating disruptive inefficiencies. Another may be struggling to make the leap from national sales to worldwide distribution.
There are many challenges a sales ecosystem might face. We can't help until we understand those challenges. Then we set to work crafting a solution.
SEE ALSO: The Channel Program Blueprint - our comprehensive guide for achieving breakthrough channel performance.
2. The LogicBay Partner Relationship Management (PRM) Platform
If there is one aspect of our services which could be seen as SaaS-like, it's our PRM platform. As the centerpiece of our offerings, it's an all-in-one single source platform that can centralize every aspect of your ecosystem administration. Both you and your partners get an easy-to-use cloud-based resource that streamlines day-to-day work.
However, even then, it's not a one-size-fits-all solution. The platform is modular and deeply customizable. Not every company needs every service which could potentially be put into it. We'll also work with you on issues such as software migration\integration, or setting up seamless branding on your partner-facing portals. We also consult on rollout, as well as helping your partners through the transitional period. Each PRM deployment we create is unique.
If someone truly wants to only purchase the software, and nothing else, we'll work with them. But it's not how we prefer to do business, and it won't achieve the same results.
3. The ChannelStack Methodology
ChannelStack is a methodology designed to complement and integrate with our PRM portal. We work with you to ensure you have access to every tool you need to grow your ecosystem. This includes matters such as CRM systems, inbound marketing tools, documentation verification and management, incentive systems, and more. We have our preferred partners which we recommend, or we'll work with you to integrate these external solutions into your PRM deployment if you already have your own solutions in place.
Again, the key factor here is customization. We work with you throughout the process to create a personalized deployment which is tuned for your needs.
4. Ongoing Consultation and Assistance
Finally, we don't set you loose with vague promises of technical support if you have software issues. LogicBay has built our success upon the successes of our clients. As long as you're a customer and making use of our services, we'll be here to help you solve new challenges as they arise further down the road.
LogicBay is a fully comprehensive solution that incorporates software, hardware, and consultation services. To learn more, contact us directly – or schedule a free demonstration!