As mentioned in the past, buyer behavior has changed drastically in the last decade or so, and it's forcing channel sales programs to evolve in order to keep up. The 2016 & 2017 HubSpot State of Inbound report listed sales people as the least relied-upon source of information for making business purchasing decisions. This was true across both geographies and job titles.
This raises some questions: How can you find and leverage the sources that your buyers trust as they make their way through the buying journey? And for those selling through sales channels, how can you help your channel partners better utilize those sources?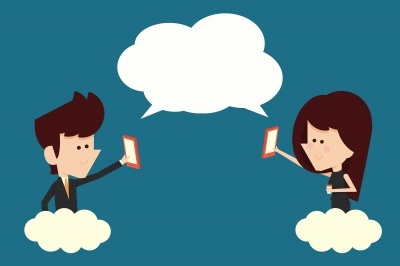 Make favorable impressions.
In this high-tech world, with loads of information at our finger tips, buyers are still turning to the oldest of information sources - word of mouth. With many options available in most product markets, and so much information to sort through, the easiest option is often a recommendation from a trusted source. Interestingly, "customer references" were highly-rated as referral sources, and actually beat out "media articles" among most respondent groups.
Focus on delivering a consistent customer experience.
What does it take to be a brand that sees a lot of favorable word-of-mouth and positive references? Beyond anything else, it means having a consistent focus on customer needs and customer experience. You should encourage your sales partners to always present the best face to both leads and established customers. Having a reputation for going above-and-beyond will do a lot towards creating a perception of excellence.
Consistency of experience is another key trait. If there's one thread that connects all the elite brands of the world, it's that they have a vision for how every customer is treated and every customer receives that level of treatment no matter when, where, or how they have contact with a company. This means having guidelines on customer experience, as well as having solid training programs in place to encourage your sales partners to follow through.
Customer satisfaction surveys that can be tracked on a partner-by-partner basis can also serve as a great way to help identify the partners that are meeting these expectations, making it easier to create that consistency of experience.
Leverage customer feedback and reviews.
Social media.

Among B2B buyers, LinkedIn and Facebook are by far the most-trusted sources for purchasing information. Encouraging customers to post about a company on these sources will help build awareness.
Google reviews.

Google

heavily

weights their business search results based on customer reviews within their system, especially for local searches. Any business with a 4.5+ star rating in Google will see a significant boost in traffic (both real and virtual) so encourage buyers to leave positive reviews.
Promotional events.

Local partners who host promotional events where existing buyers are encouraged to attend (such as by having prizes\raffles) are creating a great opportunity for word-of-mouth to spread.
Referral bonuses. T

ried and true, and it works. A referral program is an effective way for companies to leverage their happy customer base. Just keep in mind, this isn't a magic bullet – a sub-par company won't see much benefit, because the potential referrers would value their reputation more than a bonus.
Be sure to maintain the integrity of your company.
Based on these suggestions, some might be tempted to engage in what's known as "astroturfing." That is, the creation of fake buyers online to push a brand by pretending to be happy customers. While it might seem like an effective shortcut, it's also an extremely risky move. Buyers - especially online - are getting increasingly good at spotting "planted" reviews and insincere endorsements. If a company is caught engaging in astroturfing, it can absolutely shred their reputation.
If you're interested in other areas to generate leads to help accelerate channel sales, take a look at our Executive Brief: Channel Program Blueprint.
Another great resource to check out is our Executive Brief, Deal Registration & Lead Management in the Sales Channel. This brief provides a concise summary of the impact of changing buying behaviors to vendors and their sales partners.