Being able to offer quality technology and consulting to businesses looking to grow their ecosystems means that we spend plenty of time reading articles online and looking for important pieces of information. Today's blog doesn't have any big overarching theme. Mostly, we just thought it would be a good time to list some of the most interesting tidbits we've come across recently.
If you're a channel manager and trying to grow an indirect-sales operation, some of the insights here might be very valuable!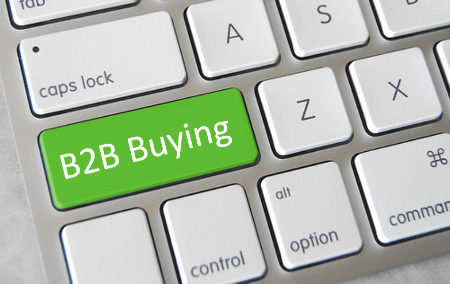 1. Nearly 2/3 of B2B buyers want salespeople who listen to their needs.
When the Aberdeen Group asked B2B buyers what their biggest sales experience turn-off was, 27.5% said "They don't get to know our company," another 19.6% said "They act like vendors, not partners," and a further 18% said "They don't seem interested in a relationship." This was even further corroborated by Merkle with a similar study where 65% indicated that the biggest challenge in vendor research was "Sales reps more interested in selling their products than listening to my needs."
The message here is clear: B2B buyers don't want salespeople who act like salespeople. They want sales staff to show genuine interest in understanding their needs, and who will be looking towards long-term partnerships not short-term sales. Be sure your partners are always looking to form relationships with leads, and are brushing up on their active listening skills.
2. 61% of B2B buyers say that personal preferences lead to business purchases.
This one is more common-sense, but it's nice to see confirmed, once again by Merkle. 61% of US B2B buyers are more likely to purchase a brand for their business if they already have personal experience\engagement with that brand, and another 26% are at least more likely to consider purchasing. (The numbers are slightly different in the UK, with 44% more likely to buy and 40% more likely to consider.)
This may not be applicable to all of you, but if your business deals in both B2C and B2B sales, you could be sitting on great opportunities for cross-promotion that you're not leveraging. It also suggests that your sales partners' staff should be trying to form personal relationships with their buyers on an individual level. If a buyer moves from Company A to Company B, they're going to take their buying preferences with them.
3. On a 4-point scale, free trails rank 3.73 as a method of learning about a product.
This one was actually a little surprising to us. According to TrustRadius,the method of learning about a product deemed most trustworthy and most helpful was a free trial. They were rated 3.73 and 3.71, respectively, on a 4-point scale. That even beat out personal referrals in terms of being trustworthy and helpful (3.49/3.38), which is generally regarded as the most powerful form of messaging.
But it's only a little surprising. Free trials have become much more viable as a marketing tool in recent years, particularly as software-as-a-service has taken off. We've even seen hardware companies offering more free in-office trials of their products. If your product or service can be tweaked to include a free trial mode, it would probably be a good idea to discuss the feasibility with your partners.
4. 62% says their top source for leads is...EMAIL!
For years, SEO and content marketing have been seen as the best drivers of leads… but that may be starting to change. According to Chief Marketer, SEO and Content Marketing are now ranked third and fourth on a poll asking which marketing channels produce the most, and the highest-value, leads. #1 was actually email, with 62% naming it as their top source for leads, and #2 was live events at 59%. By comparison, there was a pretty steep dropoff to 49% for SEO.
Obviously, this doesn't mean you should be abandoning your SEO efforts… but it might be time to take a look at how many eggs you've got in that basket, and consider putting more resources into email and\or live events instead.
That's it for today! We'll continue in the next blog, with more great statistics and insights we've come across. In the meantime, to learn more about how LogicBay can kickstart your ecosystem growth, just contact us for a free customized demo!