*This blog article is authored by Todd Hockenberry of Top Line Results, a strategic partner of LogicBay*
One of my favorite blogs is The Art of Manliness and a recent post really hit me as a key to B2B companies ability to grow revenue in 2016.
The post Vision Over Goals is written from a perspective of personal goals and vision but I think it equally applies to B2B and manufacturing businesses in terms of their marketing.
An example first, one of our long time customers, Bell Performance, created a vision to educate consumers and businesses about fuel quality and fuel additives. Their world is often characterized by snake-oil salesman and products (that is the term of art for many fuel additives) and being people of strong beliefs they decided to consciously create a marketing philosophy around the idea of creating great content that was educational and helped consumers and business know what was real and what was, well, snake oil. Their vision is to help first, to add value, to be different.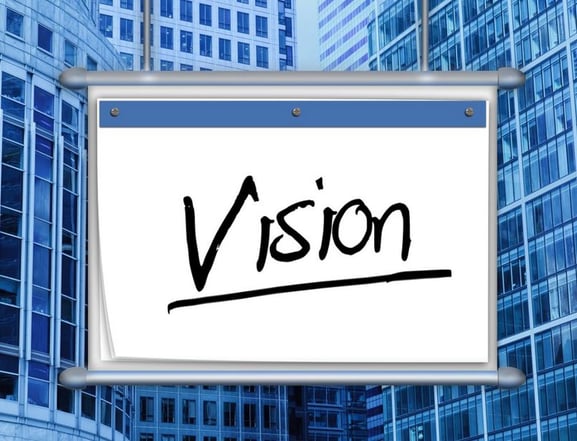 Their results show the benefit of thinking about vision over goals. HubSpot even wrote about their success.
In essence a vision is a look into the future and a picture of what you want to be. A vision is never fully attained but remains a guiding focus of all of the specific efforts you make.
What if your vision for your website and blog was to be the most informative source online that helps your target customers solve their specific problems? If the goal of your website and blog is to post so many articles or generate so much traffic those may be worthy goals but will they make much of a difference without the focus and passion a vision brings?
Goals for manufacturing marketing are important and necessary to getting things done. But they are not the end result you are looking for. You should be going after defining and achieving your vision. Goals are servants of this bigger aim.
As a business owner myself I find that the more I focus on the vision for our company the easier it is to reach my goals. If my work is dominated by a long and never ending set of tasks and due dates then I can get overwhelmed and feel like a task completing machine but often do not feel very satisfied with the result. When I keep my business vision in mind - to help B2B industrial and manufacturing companies grow their businesses and build great long term relationships along the way - as I am doing the tasks and daily work I am much more energized and focused.
What is your vision for your company, marketing efforts, yourself? Define it and get on the road to reaching your 2016 Top Line Revenue targets.