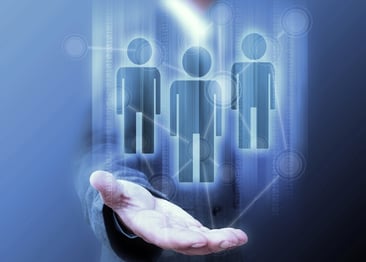 Channel management software has slowly but surely made its way onto the radar of the Channel Managers and CMOs that support an indirect sales channel. If your business sells or services products through channel partners, having a broad understanding of the support features a partner relationship management platform provides is essential.
However, if you've missed out on what PRM technology offers, the five areas listed below are sure to help you improve your partner relationships.
1. Better Communication
Effective communication needs to be the cornerstone of your channel management strategy. If you're not communicating with your partners well, expect that you will spend more time reacting to problems than proactively growing your partnership.
With channel management software, you can improve communication with your partners by giving them self-service access to the information they need when they need it. You can segment your audience-types and utilize advanced permissioning to ensure that only relevant content is delivered to that user.
Additionally, channel management software accommodates even the most complex sales channels. You can send out the same email to all of them without putting everyone on the same message. This way, you don't have to worry that your message is being received differently by different channels.
2. Training
Most companies know they need to train the employees of their channel partners. Unless you're 100% comfortable with your partners training their employees on how you want things done, this needs to be something you take ownership of. Too often, each of your partners will have their own way of training their sales teams if you let them, meaning you could end up with dozens of partner employees doing things differently.
One of the challenges of an effective training program is creating content that is relevant and up-to-date. If your training content doesn't provide the information your partners need (when they need it) to be successful, they will simply spend their efforts elsewhere. Furthermore, you need to have the ability to track what training programs your partners have completed and tie that data into sales results for meaningful information. Which training programs are successful as a result? Which ones aren't? It is a great way to keep your partners engaged and continuously improve their results.
READ ALSO: How to Motivate Partners with Partner Relationship Mangement
3. Create More Meaningful KPIs
Key Performance Indicators (KPIs) are a great way for you to track the success of your indirect channel while giving your partners goals to reach for. It is important to set expectations with your partners that can be measured throughout the year. As we referenced earlier, you may want to focus several of your KPI outside of sales results. Clearly sales are important, but they are usually a lagging indicator of partner engagement. Consider how monitoring the amount of training your partners completed, or how much of their MDF budget went toward reaching the end customer, or how much new content was accessed and delivered as part of a formal sales process. Each channel program is unique and so are the KPIs that are most important to you.

With partner relationship management software, you have a centralized platform for recording your KPIs, sharing them with your partners and letting them know where they stand in relation to meeting them.

4. Understand Who Needs What
Along with KPIs, you can track all kinds of metrics about your channel partners. This is a huge advantage because it will show you who needs what to perform better. Maybe one of your best channel partners has found a lot of success in certain marketing material. Consider promoting that same material to others and encourage those partners to collaborate on non-competitive deals.

In addition, you can't wait for your channel partners to raise their hand if/when they need something. Solicit their feedback on a regular basis and do your best to follow-up on their requests. There is a good chance the rest of your channel partners could benefit from this as well.

5. Know When It's Time to Cut Ties
It's not uncommon for companies to realize they simply aren't getting what they need from their channel partners. This wouldn't be such a problem if it wasn't for the fact that, just like your employees, partners are an investment on your part. You don't want to be spending your valuable time and sales & marketing resources on partners that don't generate a sufficient return on that investment. Partner accountability is extremely important (see our comments earlier on KPI) so you must have a way to quantify which partners are living up to your shared expectations. For those that don't, they only have themselves to blame when you decide to cut ties. Jack Welch's vitality model famously promoted firing the bottom 10% of producers for this very reason.
Using partner relationship management software has been proven effective in helping companies get more from their indirect sales channel. The five examples above should make it clear how PRM can promote more effective relationships with your channel partners.