Any business that relies on an indirect sales channel knows how difficult it is to manage these complex business relationships. Those that have come to this conclusion have turned to us with many questions about how Partner Relationship Management can help them improve sales channel results. We have compiled a quick list that summarizes what most people don't know about PRM as a result.
1. It's Affordable
Ok, if you actually aren't using Partner Relationship Management software at the moment, you may be surprised to learn that it's actually very affordable. Other solutions like CRM are built to support internal teams or a direct sales force and are priced accordingly. When trying to extend those systems into an indirect sales channel to support thousands of users, those licensing costs become cost-prohibitive. PRM, on the other hand, is built to support the complexities of an indirect channel with a pricing structure that fits a larger user base. No matter what channel management best practices you follow or the type of budget you have, there's likely a solution out there that will be a suitable choice.
SEE RELATED: How to Explain PRM Software To Your Boss
2. You Get Analytics Galore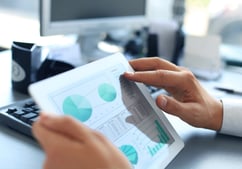 This is often one of the best parts of using this type of software. Not only does it give managers and their sales partners access to customized reporting, but it allows for information from various systems to be consolidated for more meaningful data interpretation. This is how data is transformed into actionable information.
Your channel management best practices should define what metrics are important and make sure you have access to the data to measure these KPIs. You can also zero in on what seems to be working well for some partners and share those successes with others.
3. It Improves Communication
At the beginning we mentioned how vital communication is. However, even something like email can be improved upon by Partner Relationship Management software. For instance, if you have information that is specific to different partners or organizations, you can alert the entire audience at once and feel confident that the right information is delivered based on their login credentials. No more fumbling for attachments or sending the wrong information by accident.
It also gives your channel partners a portal to use for communication. This helps ensure consistent messaging even with high turnover at your company or theirs.
4. It's Great for Training
An essential channel support tool for many organizations is proper training and certification. Part of every business' channel strategy should involve training employees at the partner level on product knowledge, business processes, or best practices in the sales cycle.
Most PRM platforms have a built-in Learning Management System (LMS) that allows you to deploy a complex training program that includes instructor-led or web-based training. With PRM, you can automatically enroll partners in relevant courses based on their job role or allow for self-registration.
SEE ALSO: The 3 Things You Must Do To Optimize Your Distribution Channel
5. Even the Best Software Can't Do It All
Lastly, it's important to realize that a Partner Relationship Management system can only do so much. You should take a critical look at what systems you already have in place to support your channel partners. It might be necessary to maintain those systems and make sure the PRM integrates those to allow your partners continued access all within a single sign-on. Additionally, a systems audit will force you to evaluate what critical areas of support are missing and help you prioritize the implementation of those business functions.
Channel management best practices can only take your company so far. Be sure you're getting the most from your indirect sales channel by providing them with the tools they need to be successful.