If you decided to finally make partner management a focused area of continuous improvement for your sales strategy, you probably have found yourself at the whiteboard mapping out where to start. Without a doubt, it is a complex undertaking so we have taken our experiences related to Partner Relationship Management (PRM) and compiled a list of five pillars of successful channel strategies that should to be taken into consideration.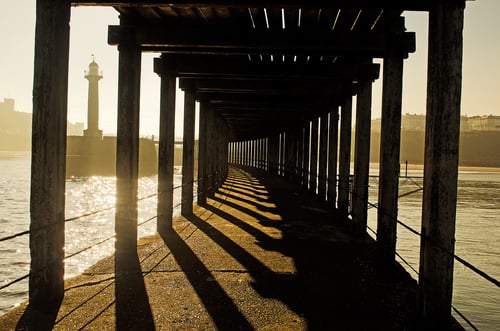 1. Develop criteria for your ideal partner.
When it comes to adding new partners, you need to think long and hard about the ideal attributes you're looking for. Sheer volume is not a good measurement of your partner management strategy, because a partner who doesn't fit with your business objectives may ultimately cost you more in time and effort than they contribute in additional sales revenue.
2. Be selective in the application process.
Taking things a step further, it's vitally important to review partner applications carefully. Only the potential partners that fit your strategic criteria should make it through to the final stages of consideration, and even then there will be some who are not going to meet your expectations.
We all know businesses have much to gain from building effective sales channels. But you also have a lot to lose if you bring in the wrong partners and they fail to work to your strategy. A bad partner can eat up time, resources and send morale spiralling downwards.
3. Get new partners up to speed quickly.
We would strongly advise the design of a streamlined onboarding process, to help new partners get up to speed as quickly as possible. The first few days and weeks of a partner relationship are vital for sowing the seeds of what's to come. It's during this time you can outline your expectations and set out a framework for future success.
Taking things too slowly with new partners can lead to confusion, and also dull some of the natural enthusiasm that is generated by a fresh arrangement. Maintaining a dynamic pace is the best way to instill confidence and knowledge in your new partners from the get-go.
4. Equip your partners with the necessary tools.
Sales partners need to have access to a variety of tools to be successful. The more relevant information you can deliver, the greater chance they will hit the ground running and build a successful sales channel for your business.
Don't hold back in this area. Open the digital doors to sales partners and be sure they're armed with the necessary sales, marketing and training material at their disposal. At the same time, successful partner management should also provide partners with open lines of communication to the departments at your company who are best suited to help them succeed.
5. Provide reporting and feedback channels for continuous improvement.
Feedback is vital for strong partner management. Just as every misstep is a learning opportunity, so is every runaway success. The more open you can solicit feedback, the better chance you have of streamlining partners towards focusing their efforts on the methods that are working best.
Access to real-time and scheduled reporting is the best way to monitor which key performance indicators are being met. This helps ensure a shared understanding of strategic goals and keeps you and your partners aligned in future expectations.