Content marketing may still be the most effective way of conducting online outreach – but it's not easy. In many ways, content market and SEO are more difficult than traditional marketing because of how quickly the landscape changes. Shifts in buyer behavior to changes in technology can completely rewrite the rulebook at a moment's notice. Today, we wanted to discuss some of the key changes that are happening, along with how you and your sales partners can build better content marketing together.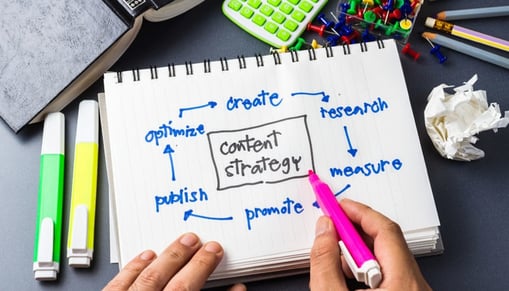 Five key factors that are reshaping content marketing methods:
1. Employees promote and share content.
Are you confining all your social media and blog outreach to your official branded channels? Social Media Today found that materials shared by employees on their personal channels are eight times as likely to be read and reshared! Not only that, but leads cultivated via employee social outreach are seven times as likely to convert. You and your partners should definitely be encouraging employees to work the social angle, outside of the official channels. This also helps increase variety in your content.
2. Target more than one role or department.
If you're selling to the C-level, you should just talk to the C-level, right? Nope. Even if the C-level execs have final say in many (but not all) cases, purchasing decisions even in large companies are becoming increasingly distributed. Google found that 81% of non-C-level employees influence decisions, and that's generally spread across three to five departments.
There are two possible solutions here. Either develop generalized content with material to appeal to multiple decision-makers, or develop more content which is segregated\targeted to different departments. Either way, try not to leave anyone out.
3. Leverage data when developing content.
Generally speaking, your content decisions should be data-driven. Use analytics and metrics on engagement to determine which kinds of content are most popular among your leads and customers. Another idea is to go straight to the source and ask them what kinds of content they'd like to see. Try not to make assumptions about what people do or don't want to see without data backing it up.
4. Create conversions through added value.
In situations where competing options are largely seen as parity products, or when suffering information overload, 74% or more of buyers will go with whatever company was the first to add value via methods such as content marketing. Being a thought leader and\or providing genuinely useful content to your leads really does create goodwill and a higher chance of converting!
This is one area where indirect-sale organizations can get a leg up. With so much manpower on your side, collaborating on marketing becomes easier and benefits from a wide range of viewpoints.
5. Buyers are doing their own research.
Increasingly, year after year, buyers are moving away from relying on sales staff for information and do research themselves. Up to 90% (according to Forrester Research) may consider a call to an actual salesperson to be the last step in their buyer's journey, rather than their first. When you and your partners are that far out of the loop, it's vital you have as much great content online as possible to push the buyer in your direction.
So, how is your organization adapting its content marketing methods? Have you discovered any good tricks lately? Let us know in the comments below.
To learn more about Partner Relationship Management (PRM) Best Practices and how to reach your target audience more effectively and efficiently, click here to access LogicBay resources.