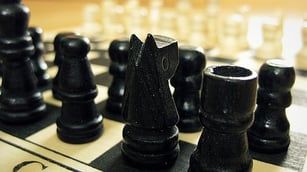 If you went to business school, hopefully you have been able to apply what you learned in the real world. However, you may have also since discovered that there were a number of things your professors seemingly left out. Whether your learning focus was on sales, marketing, or IT, channel management best practices may not have received the attention they were due. Here are five fundamentals to get you caught up.

1. Everybody Needs to Win
Another chapter in any channel management best practices book would involve the need for everyone to win. This can sometimes be a contentious topic, because a lot of times the companies supplying those funds feel resentful about it. To them, it might seem like they're just giving money away.
Now, if you find out that a partner is misusing MDF funds, you have a point. Otherwise, you need to find out how much your budget can handle, give those funds to your partner for marketing purposes and look forward to the results.
That's just one example, but the point is that you have to want your indirect channels to succeed because you see them as an extension of your own business. Without this mindset, it will be tough to expect much from the relationship.
2. MDF Funds Are Vital
You can't afford not to provide your partners with MDF funds. Some mistakenly think this is only the practice of large corporations or big private businesses with equally big pockets.
The problem is that if you don't give MDF funds to your channel partners, you run the risk of losing mindshare to those companies that will make this investment. On top of that, smaller, fledgling partners may never get a chance to truly show you what they can do without those necessary MDF funds.
SEE ALSO: The Best Way to Use Your Market Development Funds
3. Even in Partnerships, Someone Is in Charge
If you are the point person for managing partner relationships, you probably have your own agenda and set of priorities. Don't assume, however, that these are in alignment with your partners. Each partner acts and operates individually and has their own strengths and weaknesses. Focus on knowing who is in charge at the partner level and find out how you can leverage their strengths and support their weaknesses. Although you should look for every opportunity to allow your partner to grow their role, it's still your responsibility to provide the leadership they need to be successful selling your products.
4. Leverage Software
Whether it's for supporting your channel partners for some other area of your business, it should go without saying that you need to make the most out of the technology afforded to you.
When it comes to your indirect channel, PRM (Partner Relationship Management) software is built for the specific functionality you need to support your partners. PRM also allows you to automate processes that can free you to spend your time more effectively and allow your partners to part in business processes that are easy to follow.
5. Always Keep Lines of Communication Open
One great thing about PRM software is that it's so easy to keep the lines of communication open. Without doing so, none of your channel management best practices will be of much use.
Keeping the lines of communication open will help with mindshare. It will also ensure that you don't miss out on any insights or ideas from your indirect channels.
Hopefully, the above discussion of channel management best practices has proven beneficial. While there are all kinds of ways to manage this type of relationship, those five above have proven themselves as helpful rules to remember.