For a company selling through an indirect sales channel, a Partner Relationship Management (PRM) platform can be one of the most valuable tools for channel success. However, like any technology, it's only useful when setup and managed properly.
When we're helping our customers with their PRM implementation, the initial setup is usually based on a few near-term priorities. As we've discussed before, getting started with PRM is easy. Often, it's the mid-long term objectives that require more in-depth planning and an understanding of channel strategy that impacts both the vendor and its selling partners. This is where the importance of data management comes to the surface: gaining an understanding of what's working and what's not in order to make informed decisions for moving forward.
Today, we wanted to talk about a few data-driven issues that crop up later on, and defining a path to continuously improve data management within your PRM program.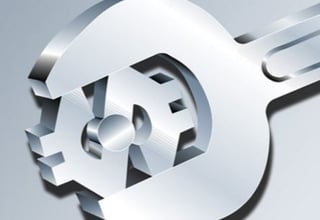 Fine-Tuning Your PRM Database Turns It Into A Well-Oiled Sales Machine
More than anything, an effective PRM setup requires proper data management. The more accurate and complete the data entered into PRM is, the better the result you'll get. This data is especially critical for sales and marketing applications, so it should be a focus. Moreover, once your organization is focused on understanding and organizing the data within the system, the easier the process will be going forward.
For starters:
1 – Purge the bad data.
It's painful, we know. But nearly any sales-related database will be filled in incomplete, out-of-date, or just plain wrong information. This is bad news for anyone that relies on this data to make decisions. Furthermore, studies have shown that up to 80% of businesses see significant problems in their sales pipeline significant problems in their sales pipeline due to bad data.
So, sooner rather than later, start going through those records and look for obvious mistakes or missing information that's effectively useless. Watch out for duplicate records as well – they're easy to accumulate unless you've been using a single database consistently.
You might also take this as an opportunity to align your data to your overall marketing initiatives, if you're taking a top-down approach to marketing. Toss any data which isn't relevant to your overall strategy and vision.
2 – Complete missing data, when possible.
You will undoubtedly end up with some records which are complete enough you want to keep them, but still lacking key pieces of intelligence. Consider assigning a team to start collecting those pieces of data. This could be done by looking through public information sources, or by study. If you built a survey specifically for customers and/or leads with incomplete records, backed by a small reward, you'd be able to complete your records a lot more quickly.
3 – Look to implement automated data entry
In the recent HubSpot State of Inbound Marketing Report, there was an interesting statistic showing that the most common complaint users had about Customer Relationship Management software was the problem of manual data entry. It was particularly a burden on sales staff, presumably because they are the ones having to do the data entry. We find the same is true with PRM as well, which isn't surprising since the two software types are closely related.
Work with your partners to integrate their own data-gathering systems and databases into the overall PRM setup. Look for electronic methods to capture data and funnel it directly into your PRM. For example, if a customer has entered their name, email, and phone number into any website in your partner network, that should ideally be feeding into the PRM customer database.
Reducing the need for manual data entry will simultaneously relieve your ground-level sales staff of a highly annoying responsibility, as well as improving overall data quality. Manual entry inevitably causes additional errors.
4 – Enhance Your Data Set
So you have the database cleared of bad data, corrected when possible, and a good flow of new data coming in. What's next? More data, of course!
As you come to better-align your sales and marketing initiatives, you will undoubtedly start recognizing holes in your information. Maybe it's a lack of job titles, holding back targeted marketing campaigns. Maybe you want more detailed information about the scope and scale of your customers. Maybe you just want to start making direct note of individual contacts' preferred social media outlets.
In any case, don't be afraid to start adding columns and expanding the data available. The more robust your data set, the better the overall results. With a good flow of data coming in, this will become much simpler.