My colleague Ed Marsh (@edbmarsh) wrote a great piece last week commenting on a recent HBS article. He made the point about how marketing automation is key to supporting a sales force in general. I'd like to add to that sage advice.
The team of McKinsey consultants who wrote the HBR article stated:
"We found that devoting 50%–60% of sales employees to support functions is optimal. Many companies with low sales ROI devote less than 30% of their sales staff to support functions. But having too high a share of sales support has a negative impact on sales ROI, as it simply increases the cost base without adding additional support to the front line. Most of the companies with 60%–80% of sales support are in the bottom 75% of sales ROI."
The findings were based on research the authors conducted with 40 companies with direct sales forces - not a huge sample, but large enough to draw some valuable conclusions for sure.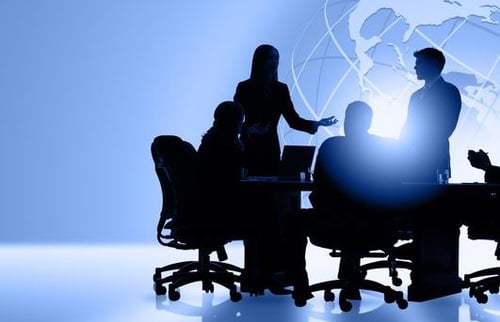 But What If Your Company Sells Through an Indirect Sales Channel?
Most do! What's the optimal ratio of support to sales reps, and more importantly, who's in the best position to provide that support? Does it make sense for sales partners to figure out and optimize the support needed for their sales people, or should the vendor/manufacturer provide that support?
Here are two simple questions to ask yourself that should drive the decision on where the sales support group should be sourced:
Is your product complex? If your product is challenging to sell, then your indirect sales force is going to need support. Support for the sales people that work for sales partners is probably best coming from the vendor/manufacturer in a model that leverages local sales management but does a lot of the heavy lifting for sales product technical and engineering support.
Does the application of your product require additional products and services? Most products that are sold through independent sales partners are done so for a reason. Complex IT solutions, heavy equipment, medical devices, etc. are all examples of products sold through indirect sales partners that add value not only in the sales process but in the scoping, application, design, configuration and installation and maintenance services required for that product to be of value to the end buyer.
If the answer to either of these two questions is yes, then the next task at hand is to figure out how to support the indirect sales force cost efficiently.
The answer these days isn't to simply hire more people. Technology must be part of the equation, especially in an indirect channel where getting the time and attention of people that don't work for you can be challenging (unlike a direct sales force where it can be a job requirement). Partner Relationship Management (PRM) systems exist to provide support for indirect sales forces in an efficient, scalable, self-service model.
Finding the optimal sales support for an indirect channel is not as easy as it is for direct sales forces. Vendors/manufacturers can't just hire 30-50% headcount in relation to the total number of indirect sales people that are out there. Rather, PRM technology offers a way to provide the support that's needed to leverage the people that do in fact support the indirect sales force with the same level of success as the size of the team that's needed for a direct sales force.