Businesses who don't sell direct, relying on third-party resellers to handle sales to end customers, face challenges in lead conversion that direct-sellers don't have to worry about. One of the biggest problems is having leads fall into a black hole once they're passed on to partners.
It's certainly a common enough occurrence. After all, most indirect-sales organizations still maintain a website for collecting leads and, possibly, nurturing them through the top of the funnel via content marketing. But eventually, those leads neeed to be passed onto an appropriate partner to continue moving them along the sales process.
But do they? Does your organization have any way of tracking those leads once they leave your sight?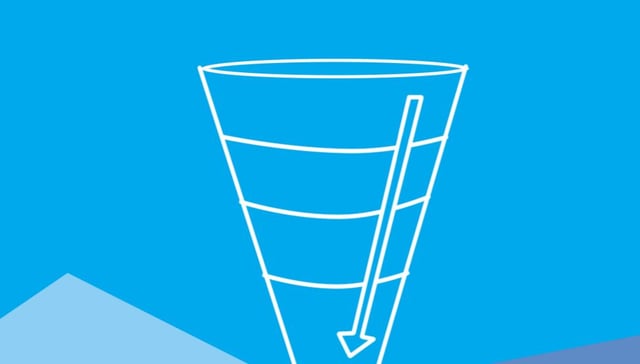 If not, then this could be one of the strongest arguments in favor of embracing a Partner Relationship Management (PRM) approach to deal registration and lead management. PRM gives you the power to oversee lead nurturing at every step throughout your ecosystem, from your homepage all the way to the partner salesperson's final conversion.
Partner Relationship Management Software Streamlines Lead Conversion
There are several areas where PRM overlaps with more traditional Customer Relationship Management software, and this is one. However, PRM takes things a big step further.
Traditional CRM, of course, allows anyone to maintain a database of leads, one which tracks their interactions, website visits, promotional messaging, and other 'touches' which lead them through the sales funnel. However, most CRM is built strictly for direct sales. Partner Relationship Management software, on the other hand, allows leads to be more effectively managed through the entire indirect channel.
This allows everyone from the channel manager, partner sales manager, and VP of Sales to have a shared view of how quickly your sales partners are following up on their leads, what they're doing, and how effective their efforts have been.
On the face of it, this opens up significant opportunities to discover who your best sales partners truly are.
A best practice to consider is an internal Channel Support Group that is dedicated to handling the ongoing requirements of your partner program. This includes helping them with product-related information, answering technical questions, guidance around the sales process, or even providing an invoice as part of the after-sales support. No one knows the internal workings of your organization better than you, so it makes sense that your resources are dedicated to these areas of support. Throughout this process, you don't merely get improved oversight, you also get the power to act collaboratively with your partners to create sales.
A few more examples to be handled within the Channel Support Group:
Looking over a collection of leads, your channel manager notices one which has stalled out, and isn't progressing through the funnel. Notes and comments indicate the challenges that customer is facing. So, your channel manager sends the salespeople new promotional materials or product specs which directly address those needs, aiding the partner's sales pitch.
When new products or service updates are on the horizon, your own team can go through the database looking for unconverted leads who would be most interested in the new offerings, then contact your local sales partners to get them the details early.
A partner which is dealing with very particular needs, or requests for customization, can send a "Need Help!" notification, which is flagged for immediate visibility. An expert on your end can quickly evaluate their request and give feedback.
A potential client represents a multi-site operation that would span two or more geographic areas. Because PRM is inter-linked, all relevant vendors can coordinate to ensure that, together, they can fulfill the client's needs at all their locations with standardized service.
A buyer is moving from one location to another. "Ownership" of that customer can be smoothly passed between partners, ensuring she remains one of your customers regardless of who her vendor becomes.
In short, a programmatic approach to PRM becomes a true win-win-win proposition. It improves the ease of service and overall quality of life for your own team, your partners, and the buyers. This can also be a significant selling point when recruiting new sales partners, if you have the technology to make their lives as easy as possible.
And in the meantime, you also get a wealth of data and greatly improved oversight for the entire process, creating plenty of actionable opportunity to fine-tune your ecosystem.
LogicBay works to revolutionize the effectiveness of partner ecosystems with our PRM Program Methodology. Learn more about how we can help you achieve greater success through your channel sales today.