"Nothing in the world is worth having or worth doing unless it means effort, pain, difficulty."
When Theodore Roosevelt uttered these words, he wasn't thinking about business. While he's right, it is the work and the struggle that make the reward worthwhile, this doesn't hold true for your business, your sales channel partners, or your clients.
What's it like to do business with you? Is it Roosevelt's rewarding struggle, or is it an easy process that keeps customers and channel partners eager to return?
Hopefully you said it was easy, but if you didn't, you probably asked yourself, "How can we be easier to do business with?" While the answer to that question is complex, the solution is quite simple.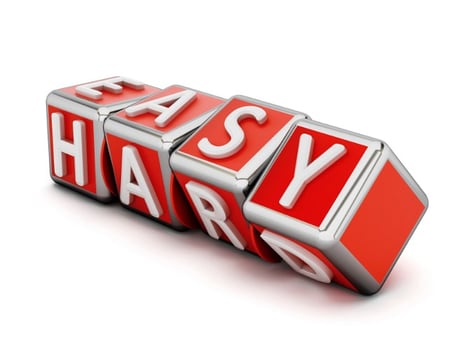 With the right Partner Relationship Management (PRM) solution in place, backed up by the right procedures, your channel partners and customers will find that doing business with you is easier than they'd imagined. A report issued by Forrester Research cited "ease of doing business" as the number one determinant of how channel partners allocate manufacturer investments. Furthermore, they associate ease of doing business with the "quality and usability of manufacturers' PRM systems."
Can you name some of the factors that complicate doing business with you? See if any of these sound familiar.
Sales information – pricing sheets, specials, inventory manifests – are not up to date or easy to access.
Current service manuals and technical spec sheets are difficult to find.
Up-to-date marketing materials can't be located.
Channel partners have too much information at their disposal and don't know what information is truly valuable.

It's problematic to track incentives and partner performance.

Tracking your Key Performance Indicators (KPIs) is difficult, if you can do it at all.
There's no way to register or assign sales leads, and this is creating inefficiencies and unnecessary conflict.
The LogicBay PRM solution can solve these problems, streamlining your processes and making it easier for clients and partners to conduct business with you.
Our solution can:
Create a central library of sales, service, and marketing materials.
Provide audience-smart access to this library, meaning information only shows up for the people who need it, when they need it, as they need it.
Track KPIs across multiple data sets, making reporting and analysis simple.
Provide mobile access to customer and lead information.
Register or assign leads, eliminating costly and unnecessary conflict in your sales channel.
Automatically track incentives and distribute benchmark awards.
Integrate with Salesforce.com and other CRM systems.
Manage education and product training, including distribution of learning materials and tracking of training progress and certifications.
Allow for an internal email system, message board and forums to share best practices and advice.
To learn more about what our solution can do for your business, check out our recently released Executive Brief, PRM or CRM? The Right Choice for the Indirect Sales Channel.