There are plenty of ways a good Partner Relationship Management (PRM) software system can improve a company's channel relations while making them more attractive to sales partners. However, today, we wanted to focus specifically on the bottom line.
It's impossible to be online for more than a few minutes without seeing a new software platform come to market with it's own solution to a B2B sales/marketing/operational challenge. In fact, we've written about how crowded the marketing technology landscape has become.
So...what makes PRM different?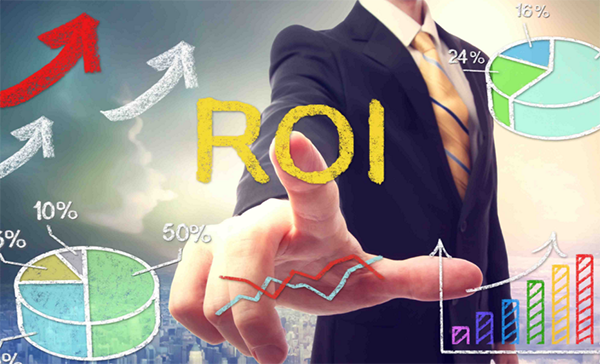 The simple difference is that PRM software is built from the ground up to simplify and consolidate the primary areas of functional support a channel manager needs into a unified platform. It replaces functions which are most often being covered by a variety of point solutions, while streamlining the entire ecosystem.
In short, above and beyond the more intangible benefits, a custom-tailored PRM system can save vendors a lot of money - and will very often pass those savings to their partners as well. But cost savings is only half the equation when it comes to the ROI of PRM. What about the ability to accelerate revenue throughout the channel?
We've Identified Five Key Areas Where PRM Delivers Superior ROI To Channel Management Alternatives
1 - Software Consolidation
PRM is an extremely new type of software, built specifically to address needs that haven't been met before. Previously, most businesses would often be using a collection of stand-alone products, each addressing a single function. There's a spreadsheet for data tracking, one or two online cloud storage systems for files, a separate chat and communications bundle, etc etc.
Most of the time, none of these systems can talk to each other, and they all require separate logins. This ends up translating into a massive amount of time and effort wasted just doing day-to-day business, whereas with PRM it can be handled by a single all-in-one suite. The ability to eliminate redundent systems amounts to cost savings in both time and ongoing license fees.
2 - Onboarding and Training
This is often one of the most time-consuming and expensive aspects of growing a channel partner network. Every new partner, and by extension all new salespeople and support staff, needs to be brought up-to-date on your product, along with ongoing training to improve their skills. All too often, this would mean flying training staff all over the country at huge expense, running multi-day seminars that become costly to the partners as well.
With PRM software, this too can be streamlined into a series of universally-accessible online training and testing modules. They can track each individual local employee's progress, and even associate incentives and rewards programs to promote increased engagement. This is where mindshare is built and is a key leading indicator of increased revenue.
3 - Streamline Deal Registration and Lead Generation
Does your current software setup have a quick and easy way of funneling new leads to your sales partners and tracking what happens to those leads afterward? Both are necessary to truly see the best returns on lead-gathering efforts, as well as boosting sales overall.
As inbound marketing becomes a critical aspect of even indirect-sales setups, it's vital a vendor be able to see what's happening with the leads. This can help identify under-performing partners as well. If you're passing along leads and they aren't following-up, the PRM will make it abundantly clear.
In more complicated scenarios, this can even allow multiple partners to co-ordinate on major contracts, such as multi-location buyers, ensuring reliable service even if their organization has to work with several vendors at once.
4 - Simple Pipelines For New Content
From marketing materials, to training documentation, to promotional videos, to updates on upcoming initiatives that may shift your product's focus, partner relationship management software creates an all-in-one-place repository for content of all types. This replaces costly and inefficient alternatives, such as relying on overland shipping to deliver content packages.
Likewise, it's easier for your partners as well, since a well-organized catalog of materials is easily-accessible for their own sales and support staff. It reduces communications mishaps and ensures everyone is always working off the most up-to-date materials.
5 - Robust Data Tracking And KPI Reporting
PRM takes an organization far beyond the "just trust us" arrangements which were all too common with sales partners in the past. Channel managers get access to real-time dashboards displaying a wealth of information about the performance of your sales channels. It makes their management nearly as easy as overseeing an internal sales department.
Likewise, Key Performance Indicators are reported across the board, and are available to both you and your partners. This means there's no disguising the under-performing partners. Problem areas can be identified and addressed more quickly, while the cream of the crop can be recognized for their hard work. This translates directly into greater efficiency, more sales, and higher profits.
PRM Takes Channel Management To The Next Level
Partner relationship management software is the data-driven answer to the needs of modern indirect-sales vendors looking to succeed in the current online market. With LogicBay PRM systems on your side, your ecosystem can be streamlined at every level, cutting costs and boosting profits along the way.
Interested in more information? Contact us for a free demonstrate of the system to see for yourself.