If you're like most of the channel managers we work with, it may seem like there simply aren't enough hours in the day for all the responsibilities you have to juggle. Managing a growing ecosystem is truly a full-time job, and sometimes even more than that. Between recruiting new partners, monitoring current ones, dealing with communication issues, keeping an eye on your goals, and more, it's rare to have time for everything you need to do.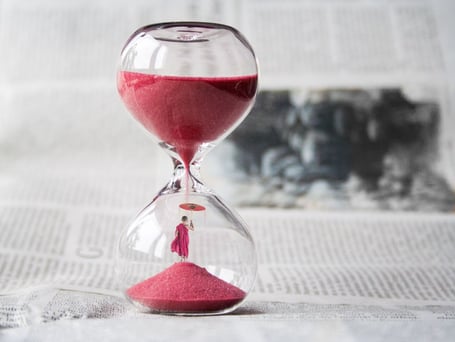 This is one of the key things we had in mind, when we began developing LogicBay PRM and the methodologies behind our system. We wanted to make life as easy as possible for channel managers, and give them more ways to make the most of their days. LogicBay can greatly reduce your workload, particularly those tedious issues that so often take up the most time.
Four Ways To Make The Most Of Your Day (Attention, Channel Managers!)
1. A single integrated platform
One of the most frequent complaints we hear from channel managers is that they have to deal with a maze of separate software solutions that don't talk to each other. They usually require separate logins and separate windows as well, adding to the clutter and confusion. LogicBay software was designed to integrate as much as possible into one single windowed interface. Communications, CRM, analytics, document repositories, and more can all be accessed with a single login. Along with that, it also works to facilitate communication between different software modules you have to use.
2. Unified electronic communications
LogicBay can also reduce the amount of time you have to spend on the phone, by giving all your partners and their sales staff a robust set of electronic communications options. LogicBay can support email, IM, and chatrooms, or even be set up to host webinars and similar virtual gatherings. Everyone in the ecosystem gets clear lines of of communication – and that means fewer people yelling at you when they can't get ahold of someone else.
3. Simplified Training
Training and certification is vital to a growing indirect sales ecosystem, both for onboarding new partners as well as encouraging further development of established partners. Unfortunately, both training and the administration can be incredibly time-consuming. This often turns training into a chore that no one really wants to do, reducing the effectiveness of that training in the process.
However, LogicBay integrates educational modules into its core functionality. You can set up e-learning systems that provide training on-demand, and the system can even track individual workers' own training programs. It's almost a fire-and-forget training solution, and will greatly reduce the burdens of training, certification, and onboarding.
4. Standardized Incentive Programs
Incentive programs are a cornerstone of most indirect sales setups, and an excellent way to keep your partners' sales staff properly motivated. That is, when they aren't turning into a gigantic time-sink. In much the same way LogicBay can centralize and automate training, it can do the same with your incentive programs. You set up the basic rules of the program and the appropriate reward partnerships, and the system can take over almost everything else. It tracks individual sales staff, assigns them points (or equivalent) as appropriate, and can even automate sending out the rewards. Not only does this relieve the burden on you, but it also helps ensure the incentive program is administrated in a wholly fair manner.
Gain Back Your Precious Time With LogicBay
Just about every aspect of LogicBay is designed to reduce your workload and leave you more time dealing with high level problems, rather than software and minutiae. To learn more about how LogicBay can help you find extra hours in every day, just contact us for a free demonstration.
This resource describes the four stages of channel evolution from launching a channel program for the first time, to building on success, to optimizing a global program for continuous improvement.