Channel managers: How much time do you invest in sales training and coaching?
For most sales-focused operations, the amount of time spent coaching sales reps has a direct and inarguable correlation with the number of sales made. According to studies by groups such as the Sales Readiness Group, it really is a "more coaching = more sales" situation, with a high percentage of top-performing businesses also investing plenty of time into sales coaching. CSO Insights concurs, noting that the level of formal structure to the coaching also translates directly into increased sales.
Which is to say, a company shouldn't merely be encouraging coaching of its reps, but should be doing so in a standardized way that is focused on bringing up specified KPIs, with all sales reps receiving attention.
For an indirect sales organization, this can be a tricky matter. Sales coaching is going to typically be handled by managers within your partner sales channels. It's easy for channel managers to shrug and leave it entirely up to their partners. However, if you put more personal focus on coaching – or at least encouraging coaching – it can pay off in a big way for your entire ecosystem.
How To Increase The Focus On Coaching Within Your Ecosystem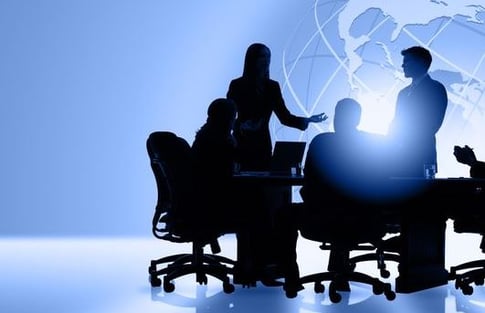 1. Poll your partners to learn the current state of the channel
How many of your partners already take a formal systematic approach to coaching their sales staff? Spend some time reaching out to partners, and learning what their current procedures are. You'll likely find it correlates closely to their sales performance!
If you're lucky, you may even find one or two with solid procedures in place that you can borrow ideas from.
2. Establish guidelines for coaching sales reps
The goal here is to, as much as possible, encourage similar levels and styles of coaching across all your partners. This is easier said than done, and does have a "herding cats" element to it. However, you can still create guidelines which they will all be encouraged to follow. If those guidelines are based on actual procedures already in place at some of your partners, all the better. That way, you can say "These coaching methods do work," and have data from other partners to back it up.
When drawing up the guidelines, there should be a strong focus on improving your core KPIs.
3. Conduct periodic webinars
You can't personally coach all your partner sales staff, but you can get them together for webinars from time to time! This is a great opportunity to connect more directly to sales managers and sales reps, while discussing ideas for how to improve performance.
For better turnout, offer some sort of bonus for attending – perhaps with the promise of better rewards for those who show improvement following the webinar.
4. Implement training courses
You can't coach too many reps directly on individual initiatives, but you can add improved training courses to your partner certification system! If you're using a e-learning platform, this is a great way to encourage better sales procedures, while keeping an eye on which partners/employees take advantage of the opportunity being offered.
These training courses can then be used as one major point of reference, in doing webinars or other coaching activities in the future.
Centralize Your Data And Training With LogicBay
If you aren't tracking sales figures and training success rates across all your partners, you're missing out on vital data you need to improve your ecosystem. LogicBay can bring you the tools necessary to centralize these elements in one easy-to-use cloud based system, with robust reporting capabilities included. Contact us directly to schedule a personalized demonstration!