It's easy for an indirect sales newcomer to implement the latest in software systems for streamlining administration, tracking sales, communicating with partners, and spreading information throughout the ecosystem. In fact, we strongly encourage it – this gets a new indirect sale operation off to a great start, helps them avoid the problems that come from over-relying on ad-hoc solutions that cause problems in the long term.
However, modernizing an older channel sales system can be a much steeper challenge! When you have partners who've been using the same systems and methods for years it can be a real uphill battle convincing them to embrace new methods. The thing is, these sorts of updates need to happen from time to time. Channel sales today are nothing like they were a couple decades ago, and an ecosystem must modernize to keep up with modern sales strategies.
We've come across plenty of situations where vendors had partners who were reluctant to update their workflow and processes. Here are some of the ways to overcome their objections.
SEE ALSO:
Four Tips For Encouraging New Methods Among Partners Who Are Set In Their Ways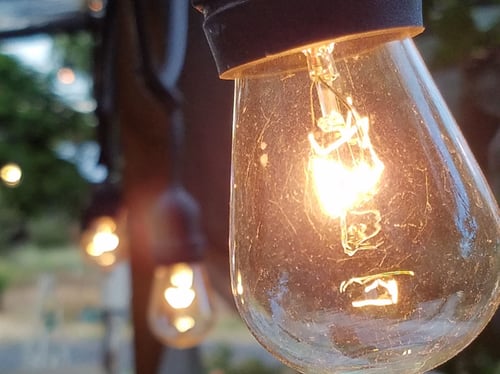 1. Understand the specifics of their objections
Yes, occasionally you'll run across someone who's deeply conservative and just hates new things. However, most of the time, partners will have specific reasons for rejecting ideas for modernization. Talk to them. Understand their concerns. Treat it like you were selling any other project – learn their pain points, then show how your new ideas will create solutions.
As in most situations, communication is the critical element in good partner management. In particular…
2. Always communicate "Why"
In fairness to the conservative camp, there are also plenty of cases of companies innovating for the sake of buzzwords, disrupting their workflow with little perceptible gain. When making your case, clearly lay out why you want to make these changes. In particular, current problems you're facing, and how new technology solves them.
They can't say "if it ain't broke, don't fix it" if you can clearly identify things that are broke.
3. Give them a safety net; remove fear of failure
One of the most common fears we hear from partners being asked to change their ways is that they're worried about their metrics suffering. This is particularly common if they are heavily invested in incentive programs and bonuses. Well, take away that fear. Give your partners a "grace period" of an appropriate amount of time, where they don't have to worry about teething problems in the new implementation.
If they know their bonuses will still keep coming while they're learning the new systems, they'll probably be a lot less resistant!
4. Start with a pilot program
No matter how you do it, any major systems upgrade and workflow renovation will have an awkward transitional period. However, you can potentially make that work to your benefit, as much as possible. Chances are, you know which of your partners will be happy to try out new technology. Give them a "special opportunity" to join you in testing out new systems.
This does two things: First. you get a chance to iron out the bugs in your new processes before they've gone global. Additionally, once it's implemented and running well, the data gathered from your test pilots can be used as a selling point when bringing everyone else onboard.
LogicBay Can Help You Chart The Future Of Your Ecosystem
Our proprietary methodology is designed to make it as easy as possible for indirect sales operations to update their systems and workflow, without disrupting operations. With customizable software and highly experienced consultants on your side, you can radically modernize an ecosystem with a minimum of problems. Contact us directly to learn more.