Right now, some of the best and most effective investments you can make into your business, and into your ecosystem aren't physical – they're digital. The rush is on for businesses to build out their digital channels, looking for ways to simultaneously engage with customers, provide more pathways in the buyer's journey, and streamline the sales process itself. This is a rare case where you truly can hit three birds with one stone, if you choose the stone properly.
This isn't a passing trend, either. The Alexander Group forecasts that web-originated sales will be up by 70% or more by 2020. Every day, more and more buyers are doing their research and their purchases online. You and your partners both need to be aware of this, and taking steps to improve your digital presence. These are some of the most important aspects to focus on.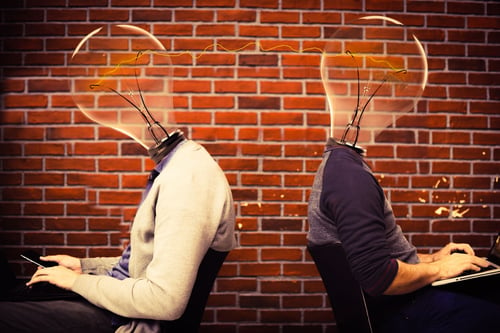 1. Consolidate as much data-collection as possible
Effectively leveraging digital resources means having the data to base your decisions on. Are you already able to track customer movements across multiple digital channels, or even across multiple touches with various sales partners? If not, you will struggle to optimize your digital investments. Software solutions, such as partner relationship management systems, can do a lot to help you pull various data sources together from across your ecosystem. Ideally, such software should also be tied into your systems for tracking customer online engagement.
2. Understand your buyers' journey
These days, there's rarely a single buyer's journey that most or all buyers will follow. One of the main benefits of digital channels is that they create multiple pathways for buyers, with all of them leading to the same destination. However, to optimize those paths, you need to know how people are utilizing your digital resources – which is why you need efficient data-collection.
Map out all the various potential ways buyers can wind their way through your sales system, and start attaching percentages to the paths. This will tell you which paths to focus on when upgrading.
3. Look for gaps between channels and sales enablement tools
As you're construction your map of buyers' journeys, always be thinking about more ways to enable sales, or at least leverage the data being collected. Then look for gaps between what you'd like to do, and the tools you have available to make it happen.
As one easy example: many companies want better ways to engage with customers browsing their website, but lack the resources for one-on-one contact – particularly after hours. For these situations, setting up AI chatbots make a lot of sense. A chatbot will rarely make a sale for you (although it can happen!) but it can act as an interactive FAQ, and also take messages to pass onto your sales partners.
4. Be willing to create new job titles
Wrangling digital pathways and optimizing investment is quickly becoming a full-time job. This probably isn't something that should fall entirely onto the shoulders of a channel manager, although they may be the ones to get the ball rolling. At some point, as your level of digital investment and involvement increases, you'll need one or more dedicated workers overseeing that side of the business. They should, of course, have close contact with your channel manager, and may even need to be available to sales partners, just depending on how tightly-integrated your online strategies become.
Need Help Navigating The New Digital Landscape? LogicBay Is Here!
Our process for improving and streamlining sales channel ecosystems blends proprietary software that simplifies your day-to-day partner management activities, with all the online tools you need to have a robust set of digital channels. Together, we can help you build a bigger, stronger, and more future-focused ecosystem centered around the growing importance of online sales.
Contact us directly to learn more.
You can gain access to the The 2018 AGI Global Manufacturing Sales Strategy Report by clicking here.