As your indirect sales operation grows, you'll undoubtedly reach a point where you need a new sales manager and\or partner manager, depending on how you have your ecosystem set up. This is a genuinely vital position, needed for work which includes recruiting partners, onboarding, monitoring sales numbers, and more.
To get a superior candidate in a tight job market, you'll need to make sure your job posting is as strong as possible. It needs to properly describe the role, as it will exist within your organization, as well as preemptively screening out those who won't be a good fit for your corporate culture. Every company will have different criteria, but we've got some general tips to help you hire the perfect candidate.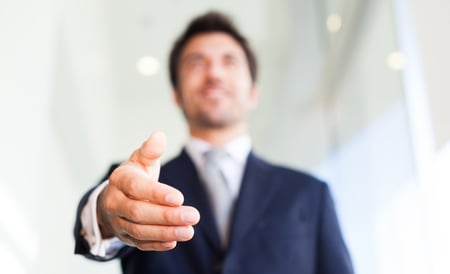 Finding The Perfect Sales/Partner Manager For Your Ecosystem
1. Use "a week in the life" style descriptions
Simple lists of bullet points are easy for candidates to ignore, or to treat like checklists they can talk their way through. A better and more descriptive option is to detail what a week in the life of your new manager will be like. The description should be warts and all. You want someone who knows what they're getting into, and won't complain about the more tedious aspects of the job.
2. Have clear delineation between "required" and "desired" qualifications
A lot of businesses have an unfortunate tendency to over-reach with their list of qualifications, making even relatively minor parts of it mandatory, and thus making it far more difficult for them to find a candidate. Go through your list of desired qualifications and really think about how necessary each one is, then make the job posting reflect that prioritization. That increases the odds that you'll get strong candidates applying. If someone's 90% perfect for the job and has a personality which meshes well with the company, you can deal with the other 10% with on-the-job training.
3. Avoid boilerplate qualifications or needs
Phrases like "team player" or "creative problem-solver" are so cliché as to be meaningless. Plus, your candidates will always claim to be one, whether they actually are or not, specifically because they know they're expected to say so. We recommend avoiding such phrasing entirely. Keep your qualifications as narrowly-focused as you can, and whenever possible, make them things that can be demonstrated with hard proof.
In the meantime, you can trust in your own personal evaluation of whether they're creative, team-based, detail-oriented, or whatever other criteria you're looking for.
4. Include a list of perks alongside the traditional wages
Now, more than ever, employees are looking for their "bennies." They want benefits for working at a company, and not necessarily just medical/dental plans. Things like free drinks, relaxing lounges, wearable swag… these are all elements of working at your company that might make the job more attractive to a good candidate. Play up the reasons they would want to work for you, beyond just a paycheck.
Make Your Partner Manager's Life Easier With LogicBay
The proven LogicBay blend of smart methodology with cutting-edge software tools can make the job of managing a large partner ecosystem so much easier. Your partner manager will have centralized communications, customer databases, information or marketing repositories, training\onboarding modules, and more. All of this can be made accessible to the partners as well, to improve their own performance. It's the best choice for streamlining your entire ecosystem, and could also make you much more attractive to top-tier management candidates you're looking to hire. Contact LogicBay today to learn more.