To get the best results from your channel sales ecosystem, your partners need to see you as more than simply a vendor churning out product. They need to see you as a leader! Both you, personally, as a channel manager and your business as a whole should be foremost in their minds. When they want help selling your products, or positioning themselves in the market, they should be looking to you for advice, help, and guidance.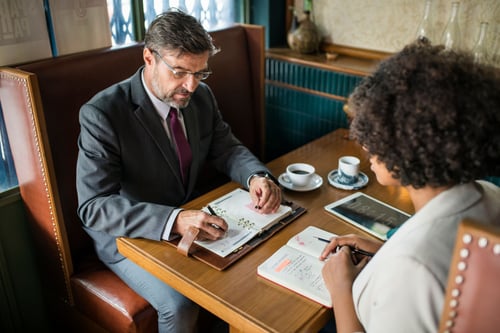 Given the quasi-independent nature of individual sales channels, this can be a tricky dynamic to achieve. None the less, in our own consulting work, we consistently see that the most successful top-level vendors are the ones whose partners look up to them. That sort of inspiration brings a level of partner mindshare that money can't buy.
If you can embrace and exhibit these traits, you'll be well-positioned as a leader in your ecosystem.
1. View your partners as partners.
If there's one common trait within ecosystems we've seen with a deficit of leadership, it's that their channel manager or upper management take their partners for granted. They start treating partners like employees, or worse, ignoring their complaints and making demands without adequate reason or compensation.
A great leader doesn't demand respect – they earn it. Treat your partners with respect, and recognize them as true partners in your operation, and you'll be well on your way towards earning that respect.
2. Make yourself essential to partner success.
There are many reasons you don't want to be too hands-off with your partners, but this is one of the critical aspects: they need to view you as essential. This is particularly true in industries and fields with a lot of parity products. If they view you as replaceable, they'll view your products as replaceable as well.
Become critical to their operations by:
· Creating robust sets of marketing strategies and resources
· Making vital data and customer information available
· Always keeping them "in the loop" regarding new products or initiatives
· Offering superior incentive programs
· Implementing dealer tools that make you easy to do business with
Once they start to see you as a go-to source for the sales help they need, they'll start seeing you as a leader.
3. Maintain strong lines of communication.
If you're out of reach, you can't be a leader. However your ecosystem is structured, you should have robust communications systems in place that make it easy for your partners to contact you for advice and guidance. Moreover, they should also have access to other critical departments as well, such as your engineers or R&D department.
They should know that you are there for them when they need you, with reliable lines of communication.
4. Continually improve your tool sets and strategies.
To show that you're a leader, lead the way. Don't sit back and wait for market or technological winds to shift. Keep tabs on changing buyer behavior, and the latest in technological tools, so that you can make these part of your own ecosystem. Be the one who's bringing solutions to problems your partners didn't even realize had solutions!
Not only will this establish you as the leader of your indirect sales organization, it will make a powerful argument for why they should continue to do business with you in the future. When you offer the best and easiest partnership environment, they'll have every reason to increase their reliance upon you.
LogicBay Brings Next-Generation Tools For Ecosystem Success
The LogicBay Methodology blends cutting-edge Partner Relationship Management systems with a full suite of online services, giving you a toolbox full of the solutions your partners need. Combine that with robust communications options, full e-learning modules, and simple information sharing, and you have a platform for long-term success. Contact us to learn more, or request a customized demo!