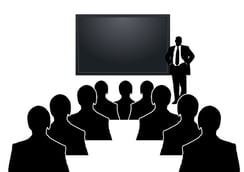 Business intelligence technology has come a long way and definitely made a lot of progress in the past five years or so. Just about any industry you can think of has a number of platforms available for it that are designed to leverage business intelligence for better results. However, the indirect channel provides an especially attractive opportunity where this software is concerned.
The Rise of the Indirect Channel
Indirect sale channels refer to businesses that sell products they don't actually manufacture. They work as affiliates, marketing these products and then making sales. Today, more than 70% of the products sold throughout the world are purchased from indirect partners.
There are a number of advantages involved with taking on an indirect channel, along with an number of challenges. As a manufacturer, you have enough responsibilities as it is. Businesses that sell through indirect channels stay focused on what the do best - keeping the products coming. Their indirect sales channel partners do what they do best - sell and provide service to end customers.
Globalization - and the fact that small companies can compete around the world these days - has fueled the rapid growth of indirect sales channels.
The Need for Partner Relationship Management
While it's clear that indirect channels have all kinds of benefits, you can probably imagine the multitude of headaches they can provide as well. This is where Partner Relationship Management (PRM) software comes in.
With Partner Relationship Management software, companies can feel more confident utilizing indirect channels because they can keep an eye on all the moving parts. While they can definitely do this in real-time if they like, the software also makes it possible for them to go back and review various events with analytics to match.
SEE ALSO: How to Motivate Partners with PRM
Dashboard Data
Along the same lines, quality PRM technologies make all this data available with the click of a mouse. By having all the relevant information ready and waiting on their dashboard, business owners can make decisions that have a serious impact on their businesses with timely and accurate information. The reporting available through PRM systems can show them the status of deals, health of the current sales pipeline, which partners are ready to sell, which need more products, etc.
It really gives them a bird's eye view of what's going on with their partners and the market.
Information Sharing
Perhaps even more powerful is the fact that PRM software makes it so easy for business owners to share this software with their partners. They can analyze it, distill it, repackage it, etc. and then send it off to their partners to help them find areas where they may be able to improve how they're functioning. Better yet, you can push the reporting down to the partner level and allow them to use the data locally to help them run more profitable businesses using your PRM platform. They'll love you for that!
Improved Training Techniques
Speaking of sharing information, Partner Relationship Management software makes it simple to share training materials too. With PRM software, you can actually leave those materials out in a shared portal for whenever one of your partners wants to access it.
Training materials are all well and good, but PRM software lets you certify your indirect channels' employees to ensure they have actually gone over the material and absorbed it. As PRM software makes it easy to share large quantities of information, you can actually check in to make sure the employees of your sales partners have reached a level of competency to represent your product and your brand before trying to sell your products.
This only scratches the surface. If your business relies on indirect sales, you should take a look at how Partner Relationship Management software can help you get the job done.
READ MORE: A Beginner's Guide to Partner Management