More and more, companies are choosing to sell their products and services through an indirect sales channel. An indirect sales channel is a network of independent dealers or resellers who market your products. These channel partners are not your employees; they frequently sell products of other companies, including your competitors.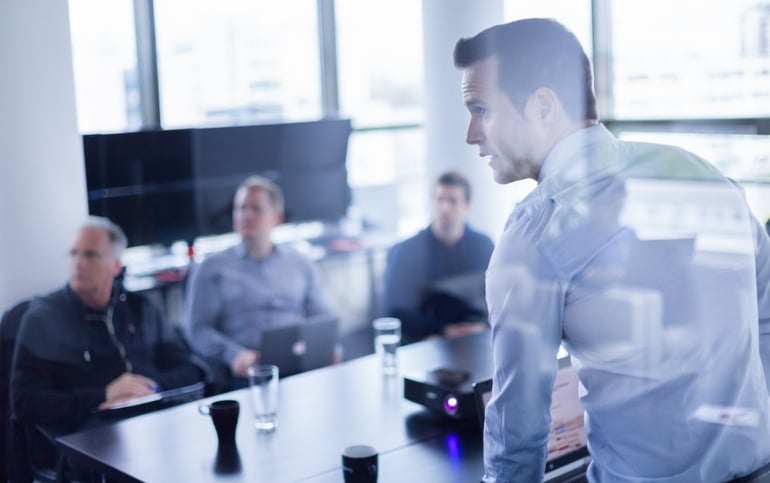 In addition, your interaction and communication with them may be minimal since they may be located anywhere in the country (or the world). They might even speak a different language. So it's not uncommon to see widely ranging degrees of commitment from channel partners.
Partner relationship management (PRM) software systems provide an effective way to manage, monitor and train channel partners. Many businesses, however, do not use PRM and some of them don't apply it effectively. This can result in a host of problems.
LogicBay has developed the Channel Sales Performance Quadrant™ to identify the varying phases of success in the indirect sales channel. The least successful quadrant is categorized as "sub-optimized." In this situation, a company has invested time and money to aggregate a team of indirect sales partners but they aren't performing well and sales are lagging.
Some of the common problems include:
Unexplained low performance
Lack of commitment
Ineffective communication
Unexplained Low Performance
This occurs when you think you're providing channel partners with everything they need to succeed—sales materials, product information, etc., —but the results just aren't there. Part of the difficulty is probably the lack of easy access to marketing materials but inevitably the problem runs deeper.
Because your interactions with partners are usually indirect and sporadic, there's no real way to tell how they are going about their business. You're not able to manage or monitor their sales leads, interfaces with customers or use of marketing tools. PRM systems enable you to manage your partners and measure their performance as well as examine their sales procedures.
Lack of Commitment
Channel partners work best when they're committed to you and your products. Remember, they sell other products from other corporations so the company that makes life easiest for them is going to produce the highest level of commitment. If partners don't feel they're being heard or supported, commitment can erode quickly. And when there is channel conflict—partners are competing against each other—loyalty tends to disappear.
A partner's level of dedication and commitment is known as "mindshare." It's the time, energy and amount of enthusiasm that a channel partner has to sell your products. If you can optimize the mindshare of your partners—i.e., make it as easy as possible to work for you—they will have greater success. This leads to more sales and increased profits.
Partner relationship management systems increase your partners' mindshare by providing the tools and information they need to be successful. PRM also enhances two-way communication (see below), making for a more congenial and productive working arrangement.
Poor Communication
It's critical that channel managers and their partners have an effective system for communicating. Product, industry and company news needs to be distributed regularly so partners are up to speed on the latest developments. To minimize channel conflict, it's absolutely necessary that sales leads are registered, managed and communicated.
In general, effective (and easy-to-use) two-way communication makes for a sales channel that is informed, responsive and in good spirits. Conversely, poor communication produces partners who are not properly prepared and lack commitment. PRM software systems facilitate good communication by using a web-based system that is simple to use and is easily accessible.
Using PRM software can help your company get a jump on the competition by using a pragmatic, systemized approach to addressing the issues of a sub-optimized channel.