Your indirect sales partners have a complex and unique relationship with you. They are your partners and, at the same time, also your customers. It's necessary to maintain a productive relationship with your channel partners for several reasons: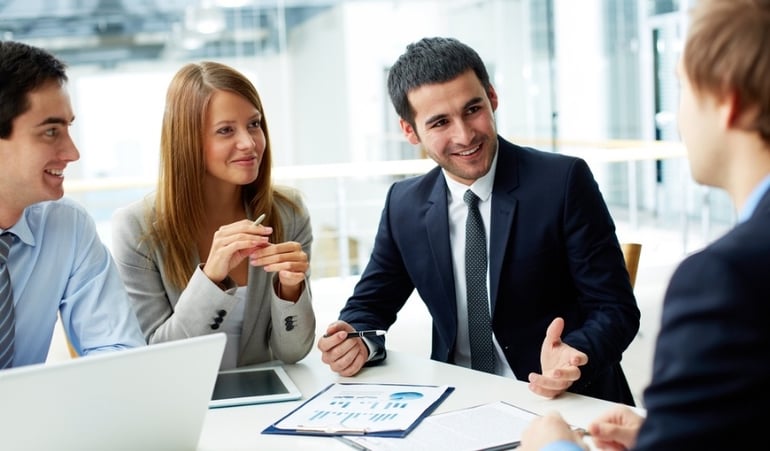 Their success is your success; more sales through your indirect sales channel means more profits
You want to preserve consistency in your sales force; channel partners are not your employees and can leave at any time
Channel partners may also be marketing your competitors' products and you would like them to prioritize sales of your goods
A collegial work atmosphere is beneficial for everyone
Good communication can reduce channel conflict


By using a partner relationship management (PRM) software system, you can keep the lines of communication between you and your channel partners freely flowing, despite their location, level of commitment and even language differences. That's because PRM integrates all of the various business processes into a single hub, making it simple to use and accessible for all partners, managers and internal sales staff.
One of the most important avenues for vendor/partner communication is sales and service support. If you can provide channel partners with the information and tools to successfully sell your products, both sides benefit. It is also essential that partners cultivate long-term relationships with their customers (they're actually your customers, too) by meeting customer needs for service and repairs.
By fostering good communication and accessibility to marketing materials, PRM systems offer the best options for providing sales and service support in the channel.
Sales Support
PRM provides the platform for collaboration with your channel partners on a shared vision of the strategies that will lead to successful sales. By using a PRM system, you can easily align strategies and goals with channel partners in a way that is easy for you to administer and intuitive for them to use.
Specifically, you can provide access to marketing materials and product information (which, in many cases, requires frequent updates) as well as training and certification. The availability of marketing materials through a single portal—as opposed to having these items scattered throughout multiple outlets and systems—saves time and reduces aggravation.
Plus, the ability to provide training and certification programs to anyone in the channel at any time makes for greater, and more effective, participation. Training and certification can be offered through documents, web-based programs, instructor-led (in-person) courses, Interactive Distance Learning (WebEx) and videos.
In addition, lead management through PRM enables partners to register and protect new sales opportunities. It also creates a portal to store all interactions with the prospective customer, such as phone calls, emails, proposals, cost estimates and any other exchanged documents.
Service Support
Because service and repair data is readily accessible (by both sides) through a PRM system, the process is far more efficient. Partners are able to access information about service protocols on similar products as well as keep track of their customers' current needs. Inventory can be easily accessed and tracked.
Information about warrantees and operating instructions is also available through the data hub portal.
From the vendor standpoint, you have the ability to monitor all the details of sales and service by your channel partners. If constructive feedback is necessary, the avenue for communicating it is available. The PRM software also offers the opportunity to assess performance and address problems.
Using PRM software can help your company get a jump on the competition by using a pragmatic, systemized approach to managing (and training) sales staff and dealers. Although this is a highly complex process with many variables, the proper software can be a valuable tool that not only simplifies these procedures but also makes for a more efficient workforce. Ultimately, that means more revenue and higher profits.