Many of us believe that social learning (as in "learning that leverages social media") can be a powerful component of a successful training and development strategy. But, in many cases, social media leads not to action but to distraction. In this blog we'll discuss the most opportune ways to leverage social media and we'll help you identify which will lead to action…and which to distraction.
In exploring this subject I've been absolutely astounded by the silliness of many vendors and their poorly thought-through approaches to integrating social media into their learning platforms. These vendors clearly have not spent a minute in the distribution channel where immediate actions drive immediate revenue and poor productivity is harshly dispatched.
Here's the bottom line: In the distribution channel if a service tech isn't turning a wrench or a sales person isn't talking to a customer, they are not generating revenue for the dealer or the principal. Distraction is not encouraged or tolerated. For this reason leveraging the right social media into your training and development initiative is paramount! Knowing the difference between action and distraction, and which social media to leverage, can directly impact profits.
Why Leverage Social Media?
The first question to ask is, "Why even consider integrating social media"? Three reasons come to mind:
There's wisdom in the crowd--the crowd often provides a great on-demand source of knowledge.

It's plentiful and inexpensive--most of the content is grass-roots generated and at no cost to you.

It's the way millennials and Gen Y's are used to learning.
Which Social Media Will Lead to Actionable Results...
So, which social media are best leveraged for learning purposes? Let's begin with the big picture. Most experts separate the dozens of social media options into anywhere from 6 - 12 categories. I use 7, which are shown in the following chart.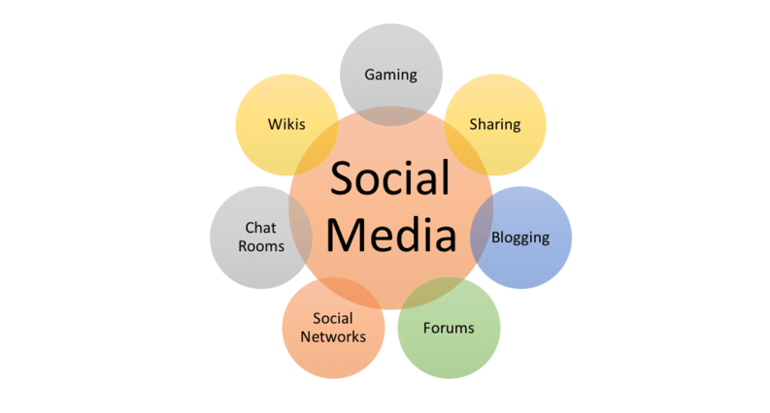 Of these 7, 3 are sure winners and one falls immediately to the bottom. Let's start with the top 3:
1. Forums Are My Favorite
Why? Because people can easily join communities of interest. They're asynchronous. You can opt in or out at any time. They're highly collaborative. And they feature push notifications. Over time, they can also become self-managing. But, initially, you'll need to assign forum SME's to spur conversations and prime the pump for active participation.
2. Next is Sharing
Sharing sites, like YouTube and Pinterest, allow people to post content, and for others to search and find that content. These sites usually provide short snippets of learning that are just-in-time and on-demand. Additionally they are easily searchable. In my earlier post entitled "How Crowdsourcing Your Training Can Reduce Costs & Improve Channel Performance" I provide considerable detail on the benefits, and how-to's, of setting up a video sharing platform.
3. And My Third Favorite is Gaming
Game-based learning has been with us for a long time but the recent ability to leverage the cloud for scoring and badging unleashes a powerful level of competiveness that can really drive participation and foster learning.
4. Blogging is Probably My Fourth Favorite
It's not in the top 3 only because it often requires more commitment from both your management team and the crowd than other solutions. It can be difficult to sustain a viable blogging presence within your learning environment but it's often worth the effort if you have the resources to do it. If you have the right mix of people in your crowd it can be a positive force in learning and development.
5. Wiki's Are Great for Capturing Knowledge and Best Practices
However, you'll need a very large base of contributors to achieve critical mass with this. I've not seen many of these in practice at the channel level. They seem to have fallen out of favor in most industries.
6. Chat Rooms are Great on a Special Needs Basis
For example, you may want to setup a chat room to handle special situations that arise in your channel, for instance a critical recall or a new product introduction. The downside of sustaining these is that they require dedicated resources from within your team.
7. And Now for My Least Favorite—Social Networks!
Social networks, like Facebook and Google+, can be very distracting. Once you open up one of these for learning purposes you open up a rabbit's hole of distractions. I'm sure they can be leveraged for learning purposes but the downside is too steep.
Don't forget to implement user ratings!
In all social media the user rating system is critical to your success. It's the way people make judgements and it's the way these environments manage themselves.
In summary, I believe that nearly every category of social media can be leveraged to provide actionable learning. But you must execute your social learning strategy surgically and with precision. Only then will you reap the benefits of social media for learning and development. If you focus on action…and not distraction…you will succeed.