If you're looking for a quick way to sum up Partner Relationship Management (PRM) software, or pitch it to results-focused execs, the best way might be to simply say "It's CRM for an entire channel ecosystem."
Customer Relationship Management software can be a valuable resource in data-driven marketing. The allure is obvious. You get a central database of every customer interaction which can be used to make informed decisions on the effectiveness of sales and marketing efforts. Some CRMs have strong marketing automation capabilities, which track every website interaction, every email sent, as well as deep and robust analytics for digging into that data. Together they provide so much potential for creating actionable ideas for pulling in new leads and closing more sales.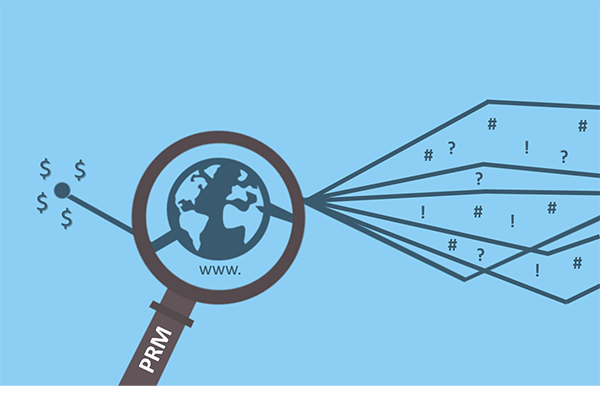 Well, PRM takes that one step further: You get all the massive data advantages of CRM, but in a platform built specifically to support all your partner companies. PRM also adds extensive communications, collaboration, and training options as well. The result is a single software suite which can streamline data-driven marketing initiatives across an entire ecosystem, benefiting yourself and your vital sales partners.
Where CRM helps manage the direct sales process, PRM is engineered to close the loop between corporate marketing and your channel sales team.
Utilizing Data-Driven Marketing Within A PRM System
For starters, what makes PRM work is that it's a single cloud-based software solution that's easily accessed by every member of your partner ecosystem. You have full control over content distribution, and can choose at every level which modules and features each partner has access to.
From there, you have a wide range of ways to utilize the system. For example:
Marketing response rates can now be tracked across the entire ecosystem. Does the same piece of marketing material work as well in New York as it does in San Francisco? Materials can be fine-tuned based on your partners' experiences with it, on a region-by-region basis.
Sales and lead-generation metrics can be visible throughout the ecosystem, allowing partners to have clear performance benchmarks, as well as a clear idea of where they fit into the overall scheme.
Is a customer "shopping around" between various sales partners? Their activity will be visible for everyone to see, and you will have the ability to reduce channel conflict and improve close rates.
Leads who move physically between locations can be easily passed on from partner to partner, while retaining all data on previous touches. A sales process begun with Partner A can be seamlessly completed with Partner B.
Inbound marketing materials can be shared between partners... or deliberately test out contrasting strategies to see which perform best.
Training modules can be created based on successes found in the data, allowing for the promotion of best practices throughout the ecosystem. And, of course, the PRM software allows you to track each partners' performance on these modules.
Lastly, PRM solves one of the most fundamental problems facing modern multi-tier indirect sales structures: Data sharing and the suffocating weight of legacy systems. By placing all the data in one place, accessible to everyone, you can move past the burdens of technology to focus on the data and the results it brings.
So, PRM isn't simply a fancy rebranding of CRM. While CRM is focused on one business's direct sales processes, PRM adds an entire new dimension to data-driven marketing and sales efforts by extending functionality to your independent sales partners. The result is improved effectiveness for everyone involved - customers included - and the increased productivity and ROI that comes with it.