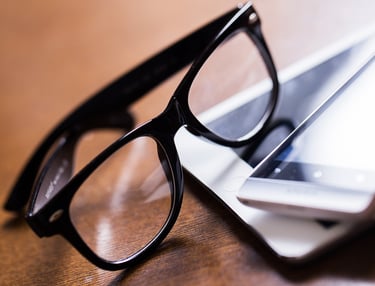 Last week we posted the first in a 3-part blog series that highlighted some of the dominant trends currently impacting Partner Relationship Management (PRM).
Today we continue that discussion by focusing on three more areas that are top of mind for any company looking to support a network of indirect channel partners.
4. Lead Management
The dynamics of building a strong customer base - locally, regionally, nationally, or abroad - have changed dramatically. Traditionally, manufacturers relied exclusively on their channel partners to market locally and this still happens to a large extent. But research shows that buyers are conducting the majority of their buying process online before engaging in any formailzed sales process.
SEE ALSO: Lead Management in 2015: How Inbound Marketing Has Changed the Game for Manufacturers and Their Sales Partners
This is increasingly common in the B2B marketplace. What this means is that many brands are creating inbound marketing campaigns and devoting a larger portion of their marketing budget to promoting their brands through their website, online communities like LinkedIn and Facebook, and other social media outlets. This is great for brand awareness, but what happens to the leads that are generated from these campaigns? How does a manuacturer effectively 'hand-off' a qualified sales opportunity to one of their regional partners? Partner Relationship Management (PRM) software helps bridge that gap by allowing manufacturers to reach out to their partners to deliver leads, with the added benefit of increased visibility into their sales pipeline.
We have written several other blog articles related to this topic which go into greater detail about how to successfully implement this process. Addiitonally, we offer a PRM eBooks specific to lead management and the importance of integrating a CRM system to facilitate the bi-directional lead management process between a manufacturer and their partners.
5. Business Communities and Sharing Best Practices
Offering a formal platform where a manufacturer's business community (the manufacturer, its suppliers, dealers and customers) can collaborate on ideas and best practices is becoming an increasingly important requirement today. This form of communication is a critical component to understanding what all parties need to be successful. When users collaborate in these forums, they learn. They learn about important topics, issues and trends from many sources, so it becomes an excellent way to capture knowledge and share throughout the channel. When all participants take part in a discussion, including the end users, product innovation improves dramatically.
SEE ALSO: 4 Deadly Misconceptions About PRM You Need to Know
Perhaps most importantly - from the manufacturer's perspective - it helps close the communication gap between them, their partners, and the end customer. It is easy for any manufacturer to anticipate the needs and demands of their customers and there is a lot of thought that goes into that. But nothing can compare to the value gained of getting that feedback from the customers directly. This added level of understanding further enables any manufacturer to support their channel partners more effectively with the tools they need to succeed.
6. Mobile Demand
As more and more employees come from younger generations (Gen X and Gen Y) the supply chain will have to adapt to accommodate the needs of this new demographic. These individuals were born into technology. Smart devices have become as common for business use as they have for personal use and the expectation exists that manufacturers – whether B2B or B2C – deliver the information their customers and partners need in a mobile friendly format.
Making your company easy to do business with is intricately tied to providing your partners with the information they need when they need it. From sales communication to service training to up to date marketing material, the need to provide access to these assets in a mobile-friendly environment continues to grow. Manufacturers that ignore this concept risk becoming more difficult to do business as their customer base aks: "Why should I invest time and effort learning about this company when I don't see them invest in technology I need to make it easy for me to sell or service their product?"
Click here to read Part III of this blog post (trends 7-9) as we address additional trends impacting PRM.