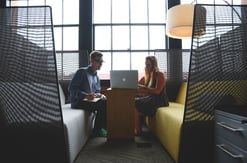 If you're looking to build an indirect sales channel (or improve what you already have in place) there are a number of issues you may have already identified. All sales channels are different but we have compiled a list of helpful items that ought to relate to your challenges in one way or another.
1. PRM
Partner Relationship Management refers to making the most out of the relationships you have with your channel partners. It's often referred to as just PRM. This goes beyond a technology solution to a broader understanding of the keys to a successful channel strategy.
Read More: PRM Isn't a Technology- It's a Strategy
2. Technology is Key
Once you have addressed the plans that will serve as the foundation of your sales channel, you'll need a technology platform like Partner Relationship Management software to enable the plans you have created. PRM software has become increasingly common in recent years and supports a variety of channel partner needs.
3. Provide Your Partners with Resources
Best practices for Partner Relationship Management usually involves providing your affiliates with everything from white papers to marketing materials in order to make their job as easy as possible. Relationship management software can streamline this process by giving your partners access to all the resources they need in one location.
4. Train Partners' Employees if Necessary
Along the same lines, it may make sense to even train your partner's employees in how your product or service works and any sales techniques you'd like them to employ. Relationship management software can also help with this by giving you one central location to keep relevant materials.
5. Make Mindshare a Priority
You also want to use relationship management software and other strategies to increase mindshare with your partners. To put it simply, many of your partners are probably selling the products and services of your competitors too. Gaining mindshare is all about staying in the forefront of your partners' minds and being easier to do business with. If you don't rest assured your competitors will.
SEE ALSO: 10 Ways to Turn the Mindshare Battle Around
6. Give Direction
Most partners are more than happy to take direction, especially as it relates to ways to successfully sell your products. Afterall, you are the authority in this area. The more direction you can provide for your partners, the more they can focus on selling your products and services. While we already mentioned sharing marketing tools and delivering training, you could even go as far as leaving even less room for confusion.
7. Set Expectations
Expectations are important to a successful Partner Relationship Management strategy too. Just like with any relationship, you need to be clear about what you expect and what your partners can expect from you. A partner who doesn't share your vision will probably never live up to your expectations. Work to set measurable goals- this will make it easier for you to focus on businesses that will prove worthy of your investment.
8. The Cloud Is Your Friend
Cloud-based relationship management software is gaining in popularity these days and for good reason. It allows companies like yours the freedom to access their PRM software from just about anywhere. This can be especially important as more and more business is conducted away from the office.
Getting the most out of your sales partners is a complex undertaking. Having a better understanding of the fundamental areas of success will help move you in the right direction.