Recently, we read HubSpot's State of Inbound Report. Here we have summarized what we feel are the top five takeaways that you should know about!
1. Inbound is mainstream.
Just a few years ago, inbound marketing was still seen with skepticism. Now, it's the norm. 70%+ of respondents around the world said that inbound marketing was now their primary focus, and that they were most concerned with growing\converting leads via Search Engine Optimization.
2. Paid marketing is increasingly derided.
When asked for the most overrated marketing tactic, the "winner" -by far- was paid offline marketing such as print and broadcast, with 32% of the vote. A further 11% thought paid online marketing, like social media ads and PPC, was overrated. By contrast, tactics like blogging and SEO were in the 5-6% range.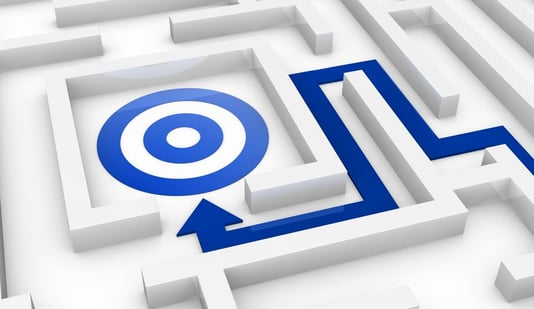 3. Quantity or quality leads?
This one strikes us as interesting. Roughly 70% of respondents both said that "converting leads\contacts into customers" and "closing more deals" were their top priorities in sales and marketing, respectively. By comparison, responses regarding optimization, efficiency, or cutting costs associated with conversions received much lower priority.
4. Optimize marketing efforts.
One notable aspect of this year's State of Inbound report is that it contains a lot of direct quotes from respondents, which often seem more insightful than the raw statistics. One theme that pops up repeatedly is that marketers are feeling like they're spending so much time learning new tactics, and trying to adhere to complicated corporate strategies, that they don't have enough time to actually do marketing.
5. Efficiency is key.
50% of respondents complained that their sales\marketing software either forced them to spend too much time entering data – possibly over an hour per day – or else had limited integration with other systems. That suggests a serious need for superior all-in-one sales\marketing support systems that are designed to minimize the amount of manual work involved.
LogicBay produces one of the easiest-to-use Partner Relationship Management (PRM) software systems – like CRM, but designed specifically to simplify every aspect of business within an extended indirect-sale vendor\partner ecosystem.
To learn more read our eBook, PRM Best Practices.
Contact us today to learn more about how PRM can streamline your sales and marketing!