A growing company that's comfortably proceeding through the stages of successful channel program development will encounter the need to put someone in charge of identitying, recruiting, and engaging with new potential partners. In most cases, the best choices for this role are going to be those who are already part of your organization. After all, your own internal workforce know your products, corporate philosophy, and the right types of partners for your ecosystem.
In our experience, there are four other key traits you should look for when developing the role of Partner Recruitment Manager: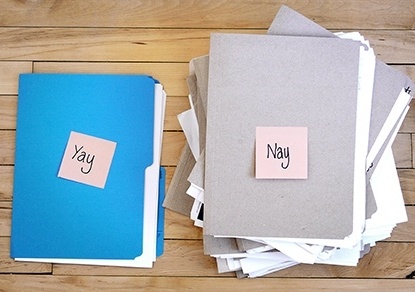 1. Connections And Leadership Skills. Bringing new partners onboard requires significant networking and communication skills. Depending on the individual concerns of a potential partner, it might be necessary to put them in contact with a range of departments within the vendor company – from R&D to post-sales support. A good recruitmen specialist knows who to contact within the company, and how to convince them to spend some time getting your value proposition in front of the other primary decision makers.
2. Knowledge and Insights About the Partner Landscape. As we've mentioned many times before, one of the true requirements of developing a great partner ecosystem is understanding your partners. Your recruitment manager must be able to think like partners would, and know how to appeal to them on their own terms. Those who are most able to understand partner needs and address them are going to have the greatest success.

3. Creativity. Any sales-style position requires some creativity if the person is going to be truly exceptional. They may be called on to think on their feet, answering questions from potential recruits they've never fielded before, or they may need to create some promotional materials for themselves – particularly charts, graphs, and other visual aids. It's great if you already have a repository of existing marketing materials, but if they have the capability to contribute to that repository, all the better.
4. Strategic Understanding. Finally, they should understand that not every partner is the right partner for your business. There is strategy to channel program growth, including aspects such as covering geographical areas, targeting specific verticals, and preventing too much overlap and competition between partners. A good partner recruitment manager must have a sufficient grasp on the overall strategy behind your expansion policies to make intelligent decisions. And they must be able to answer the most inevitable question from any prospective partners: "what's in it for me?"
A solid Partner Relationship Management (PRM) software suite can go a long way towards enabling these traits! By centralizing communications, marketing materials, onboarding tools, and more, you can give your recruitment managers an all-in-one package which can significantly boost their productivity. The combination of great software and great recruiters will seal the deal.
Connect with LogicBay at the 12th Annual SiriusDecisions Summit. As a sponsor of the event, we are helping excite and educate the SiriusDecisions community and highlight our joint commitment to innovation and success. For more great indirect sales insights from LogicBay, come visit us at the event marketplace! We're in booth #136.