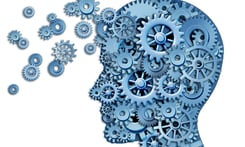 Would you like to get better at Partner Relationship Management? There is always room for improvement, right? Any company that relies on an indirect channel to sell their products and services needs to have a strategy for managing those important relationships. Fortunately, psychology has given us a number of methods for making sure you get the most out of these partnerships.
1. Reciprocity
The principle of reciprocity basically says that if someone does something nice for you, you'll have an almost instinctual drive to repay the kindness. To take this a step further: keep in mind what is best for your partners and they will do the same for you.
When it comes to Partner Relationship Management, MDF funds are a perfect example of putting this concept to work. You supply MDF funds to your partners to help subsidize their marketing efforts and they will work harder to market your company's products and/or services.
While MDF funds don't always guarantee returns, it's a great step toward gaining mindshare and helps you promote partner accountability. You can take your MDF program a step further by delivering customized marketing playbooks for your partners to make it easier for them work toward a specific goal.
Don't treat MDF funds like a favor. You want your partners to appreciate that you're funding a sales and marketing process that will help them grow their business while also giving you a leg up on the competition.
2. Commitments
Another powerful psychological principle is known as "commitments." To put it simply, this principle says that people really don't like to break their promises. Once they commit to something, most people will feel compelled to follow through.
Now, "commit" here means something significant. We're not talking about people who claim they're going to lose five pounds or quit smoking overnight. In Partner Relationship Management, commitment is far more substantial. It involves business expectations, goals, and agreements in writing.
How can you leverage this as a Partner Relationship Management professional? Goal setting is the obvious solution. With PRM software, it's easy to set goals for your partners and then track their progress along the way. This can relate to training and certification, sales quotas, specific marketing initiatives.
The key, however, is to let them take part in forming the goal, so they feel an even stronger connection to their commitment. Again, PRM software comes in handy because it allows you to share reporting capabilities and therefore use real numbers to decide—with the help of your partners—what a sensible goal for them would be.
3. Expectations
Along the same lines, many psychiatrists have pointed out the self-fulfilling prophecy that can often occur with expectations. Many teachers have too. When they find a student who seems to be underperforming, they speak highly of them to their face. They convince them that they are, in fact, an intelligent, hardworking achiever and, more often than not, that student turns over a new leaf and becomes the version of themselves the teacher spoke of.
Now, you probably don't have to go this far with your partners. However, it is worth explaining to them why you value their partnership. It could be for their access to a specific vertical or because your products compliment their services. Whatever the reason, help them see the big picture and use that to build upon your expectations. If you find their efforts underwhelming, this is an opportunity to step in and point out how you expect they'll turn things around.
Related: Relationship Management Software: It's Not as Difficult as You Think
4. Authority
Believe it or not, most people are actually quite happy to listen to an authority figure. There's something comforting about knowing that someone is in charge and they are giving directives. Otherwise, you're left trying to figure out what's expected of you and how you should be acting. This can be very stressful.
In Partner Relationship Management, you should make sure your partners have main point of contact and let them know that person is responsible for representing their interests.
However, the word "partnership" can sometimes lead people to believe the relationship is an equal 50/50. The reality is that you're in charge and need to make this perfectly clear from the beginning.
Partner Relationship Management can be a challenge, made all the more difficult because most channels are so complex. Despite the world of technology that we now live in, businesses are still run by people. Following some of the most fundamental concepts of human psychology can be a great foundation to getting the most out of your business partners.
SEE ALSO: How to Motivate Partners with PRM