Inbound15, the global marketing and business development conference hosted by HubSpot at the Boston Convention & Exhibition Center on September 8-11, had an impressive attendance of over 14,000 marketing and sales professionals whose main passion is transforming their businesses with inbound marketing.

Providing innovative talks, educational breakouts, hands-on lessons, and the holy grail of all marketers, prime networking possibilities, Inbound15 was a treasure trove of important, informative, relevant information for channel managers.
Here is a small sampling of some of the biggest takeaways for channel managers from Inbound15.

1. You Have to Know the Territory
Nataly Kelly, VP of Marketing, Localization at Hubspot, provided much insight of value for channel managers. She emphasized the point that it is easy to believe that you know the market better than you actually do. Considering the fact that a large percentage of the job of a channel manager involves a boots-on-the-ground understanding of reselling partners and their markets, along with a precise understanding of competitors in the field, it is easy to see why channel managers must have a firm grasp of the marketplace.
How is this firm grasp achieved? Kelly provided an illuminating story about a failed marketing effort by Ben & Jerry's. They decided to launch a new ice cream for St. Patrick's Day. Thinking it a fine idea, they chose to name the special edition "Black and Tan." That name played well enough in the U.S, but Irish folks had a serious problem with it.
It seems that "Black and Tan" in Ireland conjures up a picture of a bloody time in Ireland's history, when armed soldiers terrorized and abused the common folk of Ireland to put down the Irish after the failed Easter Uprising. Needless to say, Ben & Jerry's salute to St. Patrick's Day was an utter failure in Ireland. A little research would have saved the ice cream giant major problems with credibility in the Irish market.
The takeaway: A carefully honed approach requires research. Channel managers must stay abreast of market trends through robust analysis of marketing partnerships. Managing these partnerships is a job that requires constant scrutiny, diligent research, and the willingness and ability to make adjustments as needed.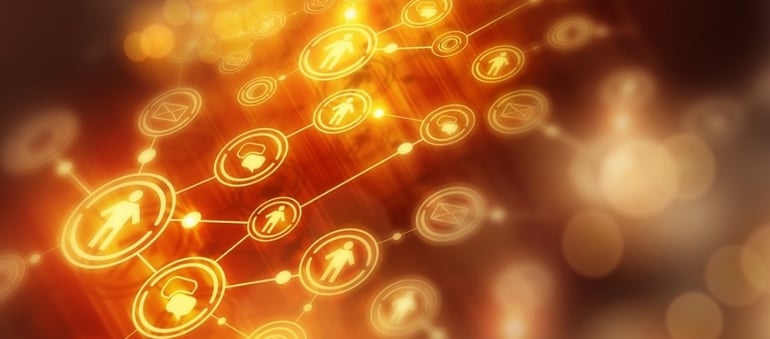 2. Socially Connected Selling is the New Normal
Jill Rowley, expert in social selling, emphasized the importance of using social media to establish brand trust and loyalty. If a sales channel is to be healthy, channel managers must understand that marketing and sales is now a continuum. Understanding and empathizing with the customer journey is key to maintaining a healthy pipeline. The entire mindset of selling must now change from "How do I sell this product?" to "How do I help the end customer?"
The takeaway: People who serve more, sell more. Channel managers can internalize this message by reaching out to resellers with helpful, dynamic information to develop partner relationships and resources and ultimately create positive growth for the channels they manage.
3. Concentrate on the End User
Mari Smith, Facebook marketing expert, shared her unique view of marketing methods. With her Facebook background, she understandably had much to say about the shareability of modern marketing content. While it is important to craft content aimed at your audience, Smith contended that you must go a step further.
You must also craft content that your audience perceives as shareable with their audience as well. This requires a level of critical thinking beyond the obvious.
For channel managers, this skill is highly important. Tasked with the job of identifying and supporting valuable partners, channel managers must understand the needs of those partners and their customers. They must properly identify and recommend product enhancements that will strengthen the sales channels they manage. And the only way to identify those enhancements is to keep the ultimate end user in mind at all times.
The takeaway: Know your partners, and know your partner's customers.
These 3 takeaways from Inbound15 represent just the tip of the iceberg for successful channel managers.
For more information about effective channel management, download The CSO's 2015 Guide To Increasing Channel Partner Sales to your computer or iPhone.