Manufacturers around the world are investing heavily in technology-based solutions for managing their factories and other production facilities. Elements such as robotics, automation, and artificial intelligence are being deployed to improve and streamline production, a trend which is often referred to as "Industry 4.0," or as the fourth industrial revolution.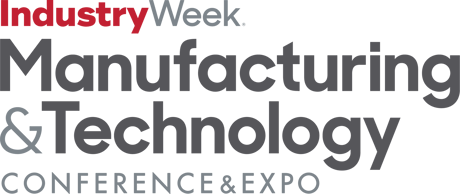 However, there are still major gaps in available solutions, particularly for manufacturers who are focused on indirect sales via partner sales channels. Current Industry 4.0 tech can streamline a factory, but it offers very little help or guidance for manufacturers looking to streamline interactions with their sales partners. Indeed, in our experience, many such manufacturers are still relying on years- or decades-old systems and processes when it comes to partner management.
Fortunately there are now new options for bridging these gaps that exist between an Industry 4.0 manufacturer and their sales partners. Partner Relationship Management (PRM) software and methodologies can revolutionize partner management in much the same way Industry 4.0 tech is revolutionizing factories.
What PRM Brings To Industry 4.0
PRM is about centralizing and streamlining all interactions with partners. It provides the tools to support modern and flexible strategies for partner recruitment, training/onboarding, lead management, incentives, and more.
For starters, PRM is deployed a single managed platform which both the vendor and their partners have access to. This, by itself, can greatly reduce problems in vendor\partner relations, by putting everything in one place. Robust security and permissions systems make sure that everyone only gets access to the data that is relevant to their position in the overall sales ecosystem.
PRM can also be utilized to automate many areas of partner and sales management that previously had to be done by hand. This includes:
Adding all leads to a single shared database, which facilitates tracking leads as well as making it easy to track sales conversion metrics
Implementing e-learning systems for training\onboarding which can track individual success and keep those individuals on defined career paths
Handle most functions relating to incentive qualification and disbursement
Providing easily-accessible communications systems, including chatrooms and message boards, which can be shared across an ecosystem's community
Beyond that, PRM collects a wide variety of data on both customers and sales partners, allowing an indirect sales organization to have nearly the same potential for analytic optimization that a monolithic sales entity enjoys. PRM can also be a strong motivator when recruiting new sales partners, because a well-implemented PRM system – backed by smart tactics and methodology – will significantly simplify their own day-to-day workload as well.
In short, when a manufacturer implementing Industry 4.0 systems also pairs it with PRM systems, they can take the optimizations beyond their factory and into their entire sales ecosystem.
Join LogicBay At The 2018 IndustryWeek Manufacturing & Technology Conference & Expo!
LogicBay is proud to attend the 2018 IndustryWeek Manufacturing & Technology Conference & Expo and host a workshop where we will discuss how PRM technologies can enhance Industry 4.0 initiatives. The workshop will be held on May 8, from 1-4 pm, in room 302B. FInd more information here.
If you are interested in attending the workshop, contact us at inquiry@logicbay.com OR register directly here.
If you are interested in attending just the expo (for $75) - you can! Learn more here.
We'd love to see you there!